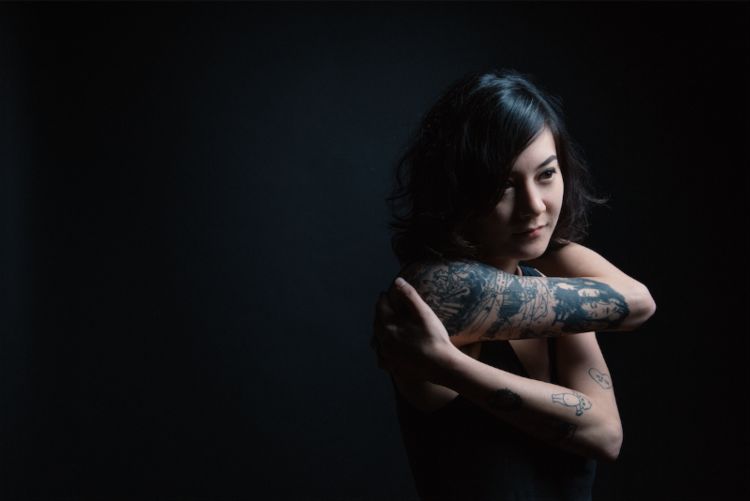 We are delighted to announce that Michelle Zauner and her band have sneaked in an intimate show to their tour after having sold out islington Assembly Halls.
JAPANESE BREAKFAST (Brooklyn, NY)
"The title Soft Sounds From Another Planet alludes to the promise of something that may or may not be there. Like a hope in something more. The songs are about human resilience and the strength it takes to claw out of the darkest of spaces." "I want to be a woman of regimen," Michelle Zauner sings over a burbling synth on the album's opening track 'Diving Woman'. This serves as Zauner's mission statement: stick to the routine lest you get derailed, don't cling to the past, don't descend. In fact, ascend to the stars; Zauner found artistic solace removed from Earth, in outer space and science fiction. "I used the theme as a means to disassociate from trauma," she explains. "Space used as a place of fantasy." Within its astral production, much of Soft Sounds From Another Planet stays grounded. 'Road Head' is the last chest compression in attempt to resuscitate a doomed relationship, while the penultimate track 'This House' is an acoustic dirge that honors Zauner's chosen family. The baroque pop 'Boyish' has a haunting, crystalline clarity that recalls the pathos of a Roy Orbison ballad, while 'Body is a Blade' embraces the dark intimacy of Zauner's Pacific Northwest heroes Elliott Smith and Mount Eerie. With help from co-producer Craig Hendrix (who also co-produced Little Big League's debut) and Jorge Elbrecht, (Ariel Pink, Tamaryn) who mixed the album, Zauner recontextualizes her bedroom pop beginnings, expanding and maturing her sound. The sheer massiveness of the big room production on Soft Sounds From Another Planet introduces listeners to a new Japanese Breakfast. Zauner's familiar, capacious voice will serve as their guide.
https://michellezauner.bandcamp.com/
http://Japanesebreakfast.rocks
Plus guests tbc
Source: Windmill Brixton website