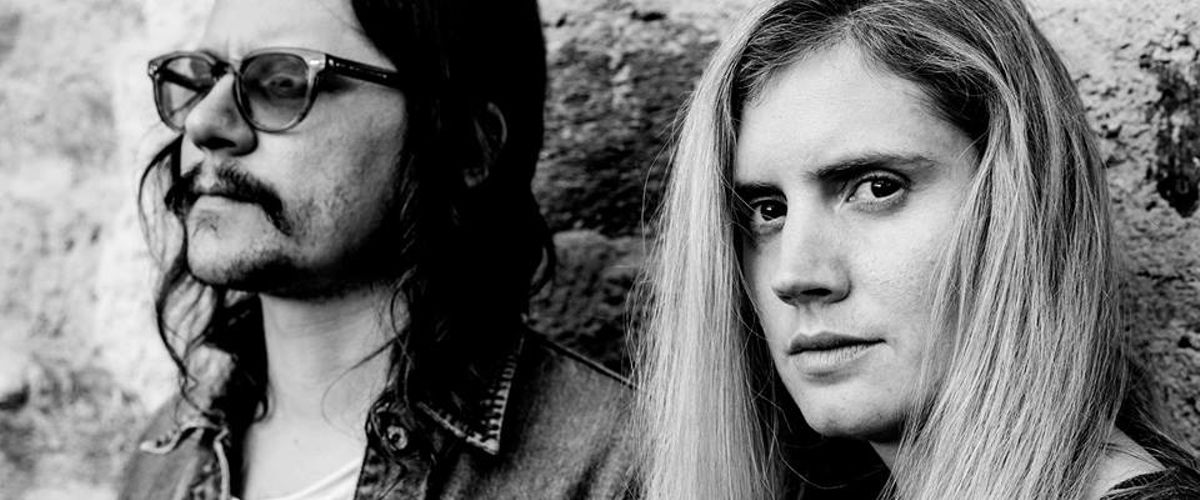 Peter Kernel is a Swiss Canadian art rock duo formed by graphic designer Aris Bassetti and film maker Barbara Lehnhoff.
In 2008 PK released their first album 'How To Perform A Funeral' followed by 'The Ticket' Ep on 10'' vinyl in 2009, both for their own label On the Camper Records.
On February 2011 the experimental soundtrack 'Il Pomeriggio Non Si Sa Mai Bene Cosa Fare' was released, followed by the experimental short film Man & Nature (On The Camper Records). On October 3rd 2011 PK released 'White Death & Black Heart' for On The Camper Records in collaboration with French label Africantape. The album received a particularly warm welcome in France, launching Peter Kernel straight into the heart of the European musical scene.
On January 19th 2015 they released their latest album 'Thrill Addict'. Medias, radios and fans responded to with a huge amount of love. The album release show in Paris was sold out and after only a few months since its release 'Thrill Addict' was already being reprinted.
In the past years Peter Kernel have played over 600 concerts across Europe and Canada. They toured as opening act for Canadian pop rock band Wolf Parade and played in many different venues and festivals such as Montreux Jazz Festival, the fashion week in Milan, Paleo Festival, The HMV Forum in London, Soundlabs Festival in Italy, Les Rockomotives Festival in France, The Great Escape in the UK, and in 2018 will be on stage at Eurosonic in NL.
In 2016 they were nominated for the Swiss Music Grand Prix. The same year they scored the music for the film 'Il Nido', by the Swiss Peruvian film director Klaudia Reynicke. The film was world premièred at Locarno International Film Festival 2016. In 2017 they were nominated as Best Swiss Live Act at the Swiss Live Talents. The same year they started an orchestral version of the band called Peter Kernel & Their Wicked Orchestra, rearranging their songs for piano, harp, cello, harmonium and viola. In April they released a 12inch LP of the project entitled Peter Kernel & Their Wicked Orchestra.
On March 7th 2018 they will release their 4th Album entitled The Size Of The Night.
Source: Shacklewell Arms website