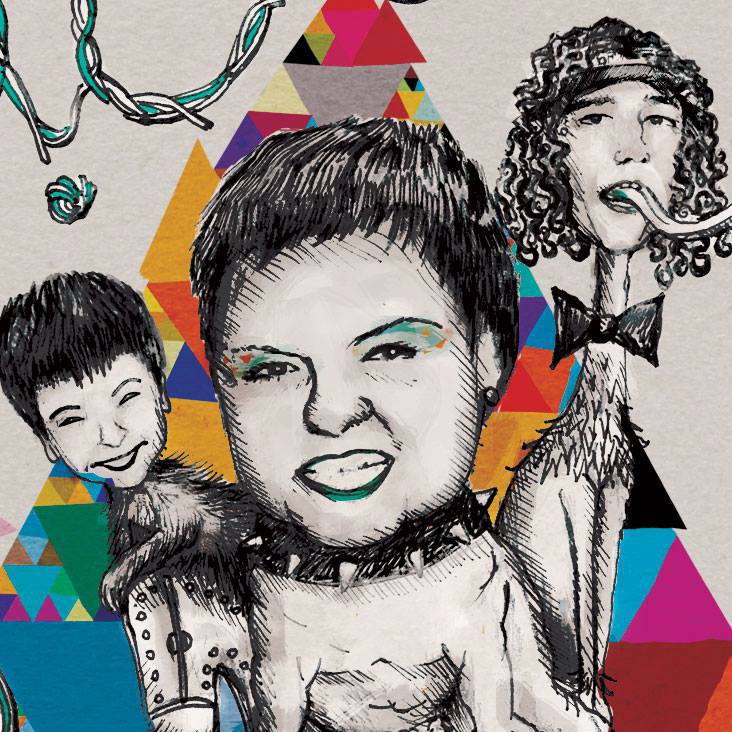 Explosive Sunday! 7.30pm ONLY £5 OTD
SICK
Band Members
Jorge Barros
Esteban Villalobos 
AlIcia Barros
Hometown
Coventry
Record Label
AWAL
About
Introducing SICK, a rock band with a difference. Created by brother and sister duo Jorge and Alicia Barros, later Esteban age 10 join with Sick drums!
CAVINA
Formed by brothers Eduardo Cavina (lead vocals/bass) and Matteus Cavina (backing vocals/guitar) along with Javier Sanchez on drums, CAVINA is a London based band, a state of our minds where Heavy Metal meets Rock 'n' Roll.

Born in Brazil in 2012, just one year later our 4 song demo reached radios and webradios in Spain, England, Mexico, France, Canada, USA.
We played at several venues and festivals in Brazil, also our release show of the first EP was broadcasted live on MTV Brazil and on the internet over 40 countries.
In 2014 our single "Better" was exclusively released by Rolling Stone Magazine Brazil.

Since the band moved to London in 2016, Cavina's name has been spread out in the Rock and Metal scene, with gigs across the city, some more to be announced, and recently we've participate of Metal 2 Masses competition for Bloodstock Festival 2017 and the band reaching until the semi-finals..

Cavina was considered in 2017 one of the best 11 brazilian bands of the new generation by Wikimetal, one of the biggest metal websites in Latin America."

In 2018 the band will release their debut album.

Instagram: @cavinaofficial
Email: cavinaofficial@live.com
Soundcloud: soundcloud.com/cavinaofficial
Youtube: youtube.com/cavinaofficial
The Wedlocks are warm-hearted, sensitive and up for a good time. They're looking for someone who shares their love of post war literature and Shostakovich's Jazz efforts. Must be hip enough to quote the works of Evelyn Waugh but not in a way that might prompt jealousy or self-doubt. Must also be ok with band bios being written in the form of lonely hearts ads.
The Fabulous Micky C
Top class song writer and performer and one of the best loved solo artists to play at the Fidd's. He often treads the boards on stage at the venue, but never fails to impress! Come and see for yourself!
Source: The Fiddler's Elbow website