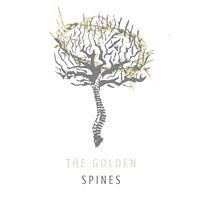 7.30pm - £5 OTD
A night of the best unsigned Rocjk based bands in the Capital.
Come out and start the weekend early!
We are a versatile rock/pop covers band, based in NW London. Our set covers a wide range of stuff from the 60s through to current. Members are: Glen - Vocals Lee - Guitars Barry - Bass/backing vocals Jon - Drums/backing vocals
Perrosky
Perrosky can reproduce with rawness and fidelity the American blues, folk and rock and roll. But at the same time, the localness from Chile in the sound and aesthetic can be perceived. It has been 12 years since Perrosky released a first cassette , After releasing a couple of albums Perrosky went to New York where they recorded and were produced by Jon Spencer and Matt Verta Ray (Blues Explosion, Heavy Trash). "Tostado" was released on 2011 in vinyl , shows the versatility on sounds, sensibility, and the most furious rock and roll, that only can be blended by Perrosky. Although the music has become more complex (but still just guitar and drums), the lyrics remain clear and simple. But with a evolved and expanded sound . With their fourth LP, Vivos (2013), it was the only Chilean band invited to Lollapalooza Chile and Brasil. also they performed for the second time in Primavera Sound festival (Spain). 

2015 has been marked by more international tours. They went to their second Euro tour, where they found a welcoming audience. A few months later they were invited to the Fuji Rock Festival in Japan, where their album Tostado was released in CD. At the same time, they continued to record their new album, "Cielo perro ", which is due to release at the beginning of 2016. In the meantime they release the single "En la vía" on a flexi disc.
Source: The Fiddler's Elbow website