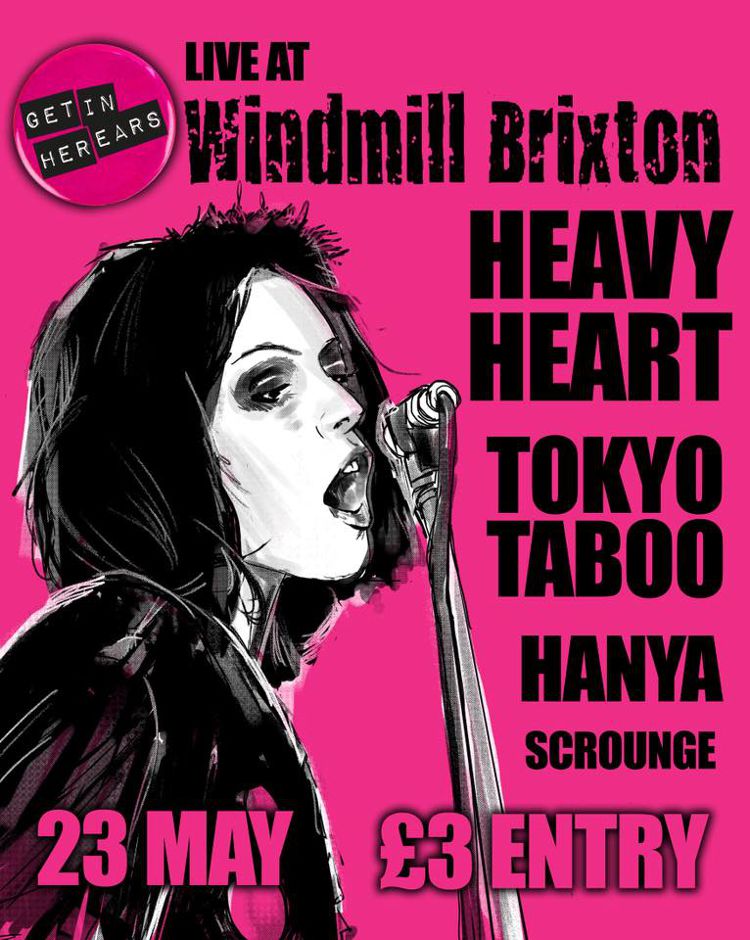 HEAVY HEART
In 2016, Heavy Heart embarked on a project to write, record and release a new song each month, building support throughout the year from the likes of The Line of Best Fit, Little Indie Blogs, Dork, 6 Music and Fresh On The Net. During this time, the band also started working with vinyl label I Can & I Will Records, who went on to release all twelve songs as a limited-edition LP called Keepsake in March 2017 (http://bit.ly/KeepsakeHH)
Lead single Fruitfly was chosen as a Future First on Phil Taggart's BBC Radio 1 show, and also got some featured airplay from Steve Lamacq at 6Music and John Kennedy at Radio X.
"Sumptuous - a graceful and rewarding listen" - NME Radar
"Brilliant, nicely fuzzy 90s influenced guitar pop banger that sits perfectly alongside Wolf Alice, INHEAVEN and co" - Dork
https://www.facebook.com/heavyheartmusic/
TOKYO TABOO
London duo Tokyo Taboo's debut album 6th Street Psychosis is out NOW! The album features ten tenacious, in-your-face tracks that combine the band's rock and pop punk influences.
"...what we love about this band, first of all is that they're upbeat, they're really happy but visually they are brilliant. Their videos are quirky but fantastic and their music is the same" - Huw Stephens Show, BBC Radio 1
HANYA
"Brighton's most exciting two-piece do it again with their atmospheric take on garage rock. The grit, energy and crunching guitar of the chorus seems at odds with the spacey, shimmering verses, but vocalist Heather handles both with ease, switching between her beautiful, soulful tone and a snarl in a split second." - Bristol Live Magazine
https://www.facebook.com/hanyauk/
https://soundcloud.com/hanyaband
SCROUNGE
Scrounge is Lucy and Luke. Guitar, drums and a mic.
"They're capable of juddering the socks off your feet, and rocking you quietly into a cry-sleep alike." – DIY Magazine
https://www.facebook.com/helloscrounge/
Source: Windmill Brixton website