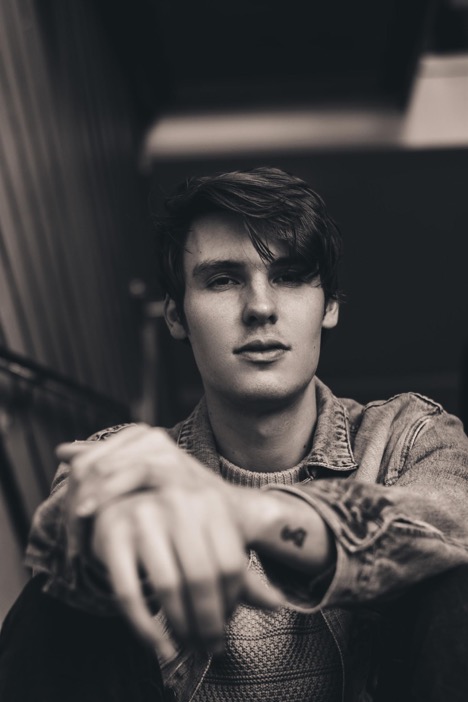 Camden is an American piano player, singer, and songwriter within the electronic pop/soul genre.  His most recent release, 'Friend' combines moody electronic pop vibes with syncopated dance rhythms. The song was produced by his close friend Johnluke Lewis, who's credited for working with dream pop artists like LANY, RVRB, and Cry Wolf.
Camden, having grown up heavily influenced by jazz and soul, is currently working on new music that combines those genres with ambient electronic sounds.  Similar artists within this "future soul" genre include London musicians like Tom Misch, SG Lewis, Zak Abel, and Jordan Rakei.
With frequent collaborations in Europe, Camden is finding himself traveling away from industry hometown Nashville, TN more and more often.  His fan base continues to grow as his genuine sounds perk the ears of new listeners worldwide. His original single "Grow Old With Me - Stripped Version" keeps climbing after exceeding 180,000 streams on Spotify.  According to Spotify, a majority of his listeners are in Brazil, America and the UK.
Camden is also noted for his innate songwriting ability which has put him in rooms with international pop artists and DJ's alike.  Having performed to sold out audiences at venues like the iconic Exit Inn in Nashville, and Disney Springs in Orlando, Camden is currently booking more show dates while also taking time to produce more music for his fans.
Online Purchase Link:
Facebook Event Link:
https://www.facebook.com/events/576287122746738/

Website Link with Flyer and Link to Purchase Tickets:
Artist Spotify Link with Concert Tickets Available:
https://open.spotify.com/artist/3U7WlK6VOpnq6Nc8KaLEos?si=Z4_X4Z0bT8Ovd3RU3LrUow

Artist Instagram Link with Ticket Link in Bio:
www.instagram.com/camden_music
Artist Twitter Link with Ticket Link in Bio:
Source: The Fiddler's Elbow website