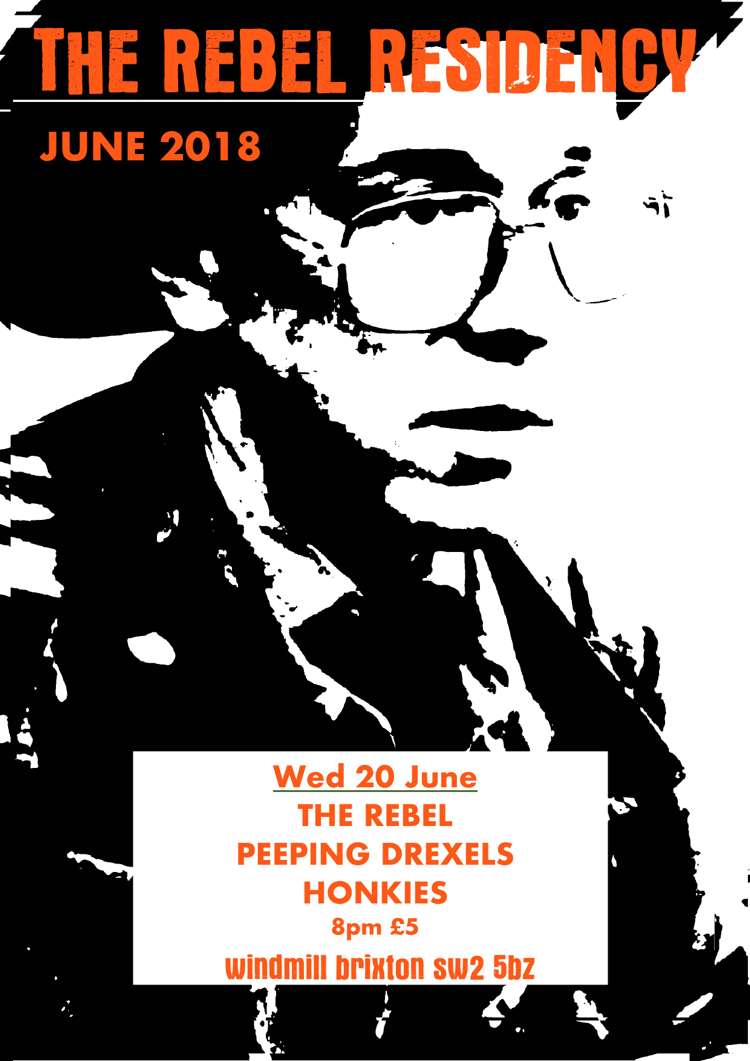 The Rebel has been a huge influence on many bands around south London so last June, we thought we'd give him a four-week residency and invite along some guests. They were such good times that we decided to run it again this year, every Wednesday in June.
And, if you want to come to all four nights, there's a special season ticket available for £13.
THE REBEL
The alter ego of Country Teasers' Ben Wallers, The Rebel dates back to the tail-end of the 80s—having existed side-by-side throughout Country Teasers' prolific career—often releasing records at a steadier clip than Waller's main project with songs too madcap to fit into even their William-Burroughs-by-way-of-The-Residents take on country music.
https://therebelband.bandcamp.com
https://www.facebook.com/The-rebel-124977657592658/
PEEPING DREXELS
Sloppy beats and sleazy melodies from South-London scum. Music for horrible people.
http://www.soundcloud.com/peepingdrexels
https://www.facebook.com/thesneakysound/
HONKIES
Premium synth infused country honky-tonk from South London.
https://www.facebook.com/honkieshonkies/
https://soundcloud.com/honkies/entitled-to-nothing
Source: Windmill Brixton website