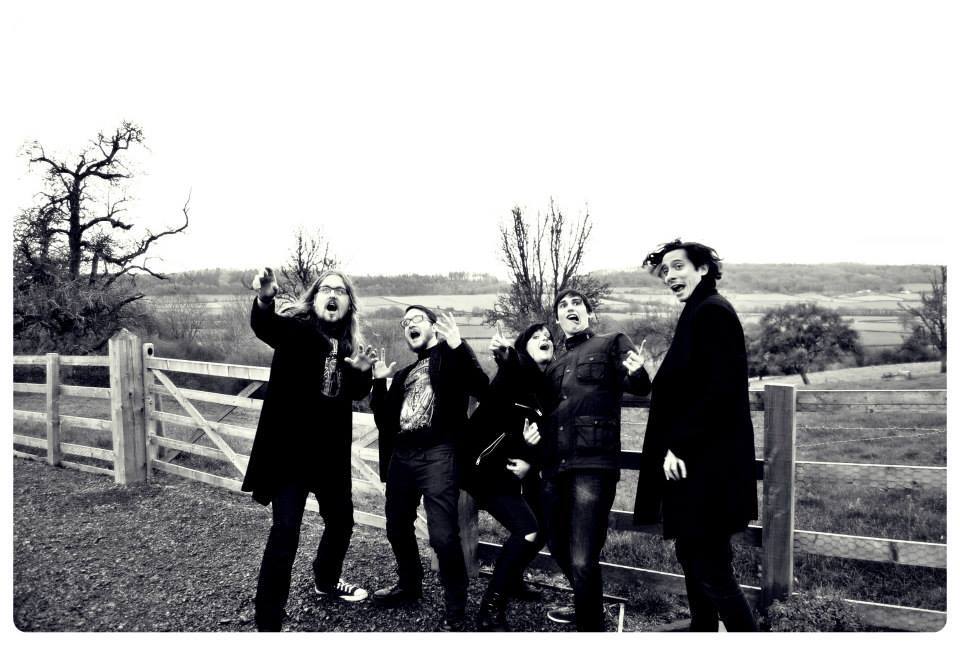 COME AND ENJOY A MATINEE SHOWCASE GIG - 2pm - 5.30PM 4 x GREAT LIVE BANDS for your entertainment! Only £5 OTD
THE SWAGGER are an original 4 piece indie-alternative, acoustic-pop rock band from Hornsey, North London UK formed March 2011. The band consists of two brothers Lee Stevens (Lead Vocals/Acoustic Guitar), Paul Stevens (Lead Guitar, Backing Vocals), Will O'Connell (Bass Guitar).
With The Beatles, The Kinks, The Who, Nirvana, Oasis plus many more numbering among their influences, their songs are very catchy yet gritty with melodic 60's style harmonies and a classic 90's indie-alternative with a modern punk-rock acoustic pop sound.
Brothers Paul & Lee Stevens first started out as a duo back in early 2011 playing in small pubs/clubs mainly in Camden, North London and were going under the name "The Mad Hatters UK". They invited a friend Will O'Connell to one of their shows who was then blown away with their harmonies & their catchy indie pop songs and it was then they decided to form a band and The Swagger was born. The band did a couple of shows as a three piece with Will on bass guitar until Drummer Tim Desmond joined the band around early 2012 and then became a four piece. The band recorded their first demo "Carnaby Street" in a studio in Muswell Hill, North London in 2013 which got people talking at the live shows. Tim left the band around late 2013 and Brazilian Drummer Roger Malaquias came in as a replacement who recently quit the band in early 2018 due to family commitments. Still to this present day Lee & Paul continue to play acoustic shows around the UK as a duo and also perform with the full band for bigger shows.
The Awesome-O-Saurus has travelled a great distance from a prehistoric age just to bring the party to you!
Awesome-O-Saurus do awesome dino party-punk littered with pop hooks and girl-boy vocal trade-offs.
They write songs about drinking, dancing, and the causes of drinking and dancing, (lindy)hopping genres, time signatures and borders of credibility as they go.
They play loud.
File alongside: Andrew WK; The B-52s; They Might Be Giants
'Fossil Record', the first album by Awesome-O-Saurus, was released August 22, 2015.
Lead single 'Big Little Deaths' is a big fat surf rock singalong, with call and response vocals and a lyrical nod to Cher's The Shoop Shoop Song.
The Secret Crowd are a four piece indie rock band from South East London/Kent. We had a very successful 2017 playing 16 shows including 3 headline gigs in London. We have started 2018 by releasing our 2nd EP 'Wasted Hours' which was recorded, mixed and produced by The Keston Cobblers' Club's very own Matthew Lowe. 

Our line up consists of Sophie, as lead vocals and rhythm guitar, Jack on bass, Remy on Lead Guitar and Matt playing drums. Our sound provides a depth of versatility, from relaxed acoustic settings, to energetic and upbeat ambiences, guaranteed to captivate any audience.
FASHIONPROOF
Band Members
Zsolt Gaspary - guitar/vocals
Levi Peter - synth/vocals 
Bruno Santos - drums
Source: The Fiddler's Elbow website