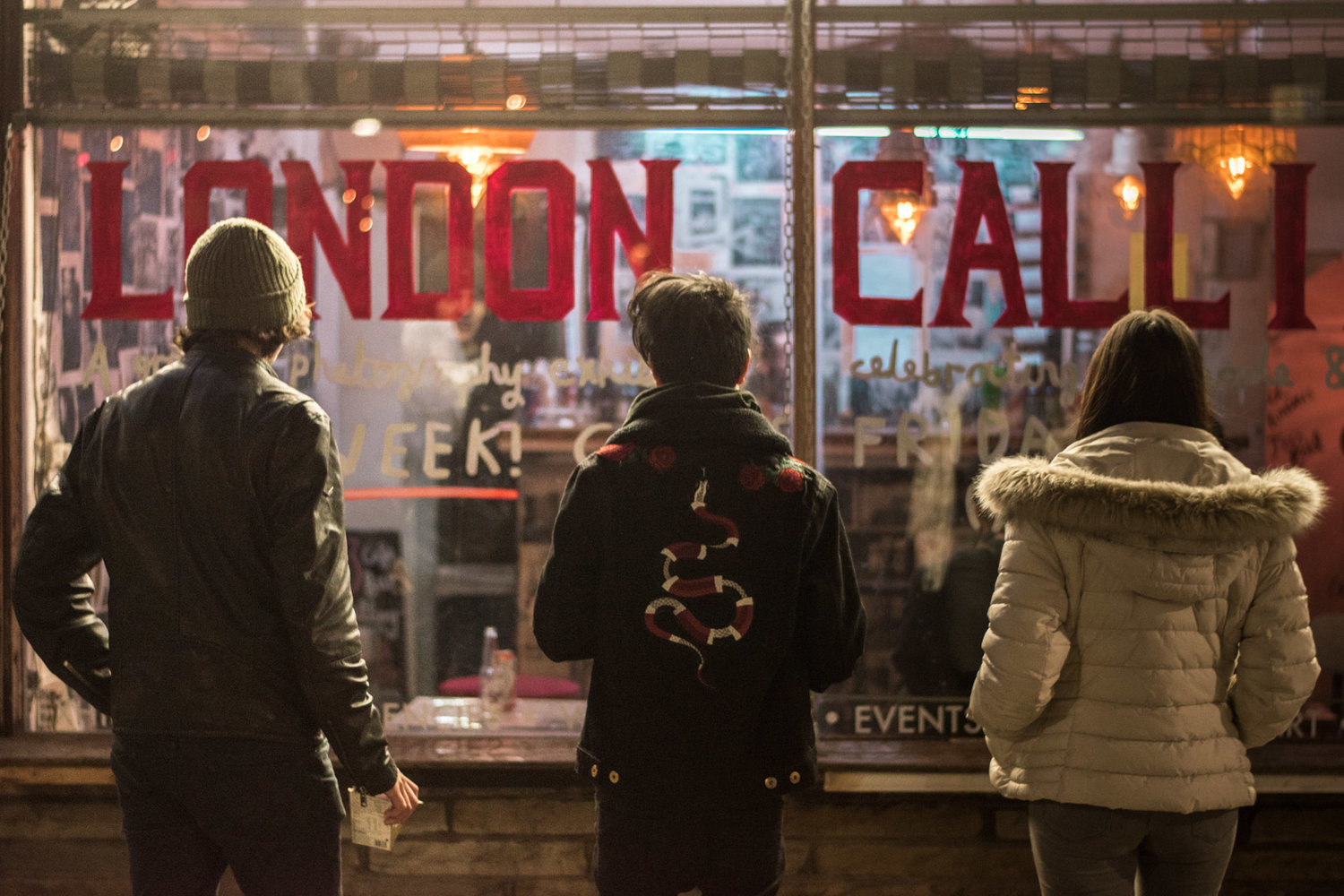 NO WAY ARE WE GETTING READY FOR MONDAY OFFICE WORK - GET INTO CAMDEN AND PARTY PARTY!!!
4 X TOP QUALITY LIVE BANDS ON THE LONDON CIRCUIT - ALL FOR YOUR PLEASURE (and a £5 entrance fee!)
Tokyo and Rose 
We are a 3 piece London based band. We take inspiration from Muse, Radiohead, Royal Blood, Queens of the Stone Age and similar bands. Our EP, Burnout, is coming out soon and should be released before the summer on all stores. For any messages and queries, feel free to contact us by email: tokyonrose@outlook.com.
Part Time Miserables
Three Piece Indie/Grunge from York. Vocals & Rhythm Guitar - Dan Jennings Lead Guitarist - Jimmy Gaffney Drums - Henry Willows "The Part Time Miserables are four Indie/Grunge, punk rockers from York.
This band have supported many major acts both in the UK and North America over the past two years.
They have just released their debut EP and are showcasing it with renowned powerful live performances that will bounce you off the walls. Part Time Miserables are the future of indie guitar gravity.They have a substantial catalogue of original songs with distinct arena filling riffs and a committed attitude. With regular plays on BBC Introducing and two songs of the week, Part Time Miserables have potential for a considerable future ahead of them.
Inbal
Multilinguist Inbal Croitoro is a new breed of talented musicians from Tel Aviv, Israel. Although Inbal's profile fits that of a singer-songwriter, her primary musical explorations centre around the Alt-Pop-Prog genres.
Inbal's cultural influences are many and varied, and as you'll note her forthcoming EP offering is filled with lyrical emotion and clever beats ...

Inbal's creative juices comfortably wrap her unmistakable voice around profoundly expressive themes.
'Almost 20' is her first radio offering and the first cut from her brand new EP.
After gaining momentum with an impressive premiere from the highly-respected Clash Magazine and on BBC Introducing (BBC Radio London) Inbal is now showcasing her second single 'Right Mistakes'.
The track exhibits a distinct melodic flair unique to Inbal as a writer and performer.
The four songs presented on her debut EP evoke powerful autobiographical experiences and stories from her life - each revealing different elements of the various genres that inspired her songwriting.
Inbal's EP has been composed, produced and mixed in Brazil, Helsinki, London, Tel Aviv, Seoul and the United States. The record's was produced by Inbal's friend and colleague, Andreas Ravizzoni. 
Alex Hedley is a talented artist with a passion for the earnest melodies and intimacy of indie-folk music. Hailing from England, this charismatic singer and songwriter managed to combine stunning melodies with atmospheric textures and introspective lyrics, in order to create a catchy, yet earnest and edgy sound.  

Alex recently released a brand new EP titled "This Life." The project highlights Alex's growth as a songwriter, marking his full transition towards becoming a solo act after some time spent as a former member of a band. Alex creates intimate and relatable songs that portray his vision, with elegant production aesthetics and genuine performances. He is poised to bring his music on tour throughout Europe and the UK, with new dates constantly being added to his calendar. 

Find out more about Alex Hedley and do not miss out on the artist's recent releases, activities and events
Source: The Fiddler's Elbow website