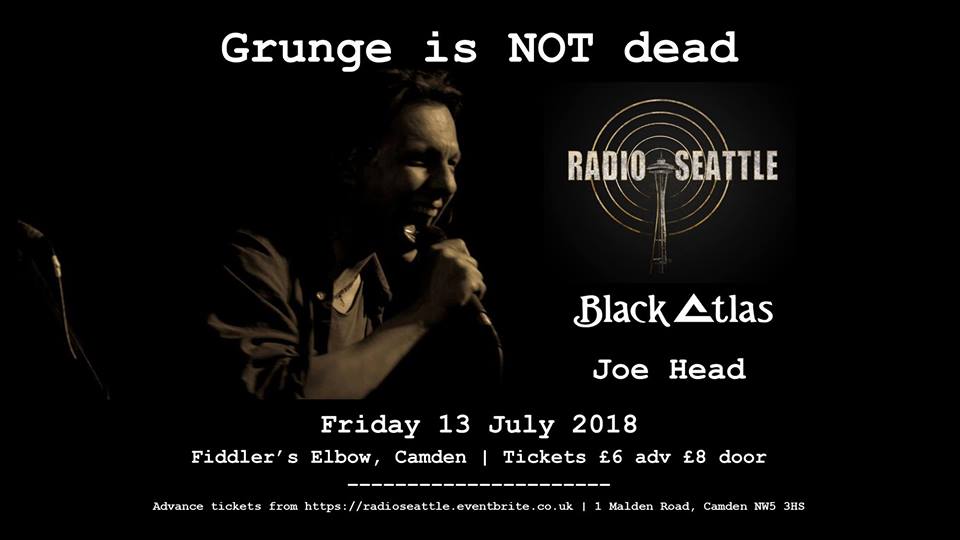 night of classic grunge covers and originals!

Kicking things off with an unplugged vibe is Joe Head, the autonomous Zeitgeist nibbling away at the ankles of the live & unsigned music scene… You might recognise him as the singer in Brothers in Chains, but tonight he'll be playing some of his own excellent songs.

We will be joined by special guests Black Atlas. If you like stoner/desert rock to sludge/southern metal with a grungy flavour then these are your guys.

We will then be celebrating all things Seattle with a night of Nirvana, Alice in Chains, Pearl Jam and Soundgarden favourites.

Come as you are, as you were, as I want you to be.
Source: The Fiddler's Elbow website