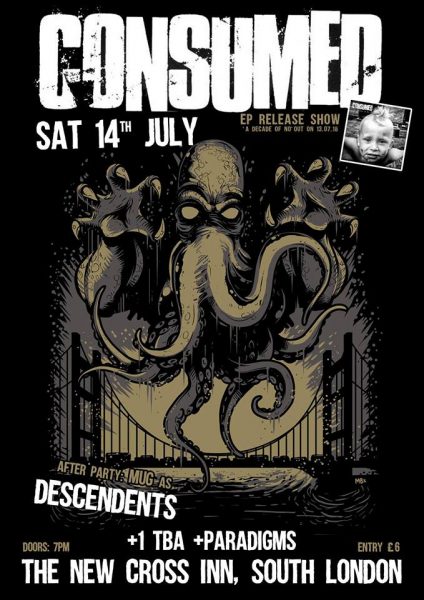 CONSUMED
https://www.facebook.com/consumedpunkrock/
Legendary UK Punk rock band from Notts.
EP Launch show (On Umlaut Records/Sbam records)
on 13th July. Vinyl/CD/Digital
Ex Fat Wreck Chords PARADIGMS
New gruff punk band from Norwich
https://www.facebook.com/paradigmsuk/ More TBA DUGENDENTS (After Party)
Descendents cover set but the London Melodic Punk band MUG
www.facebook.com/mugrocks
All your Descendents favorites covered drunkenly and badly.
Source: New Cross Inn website