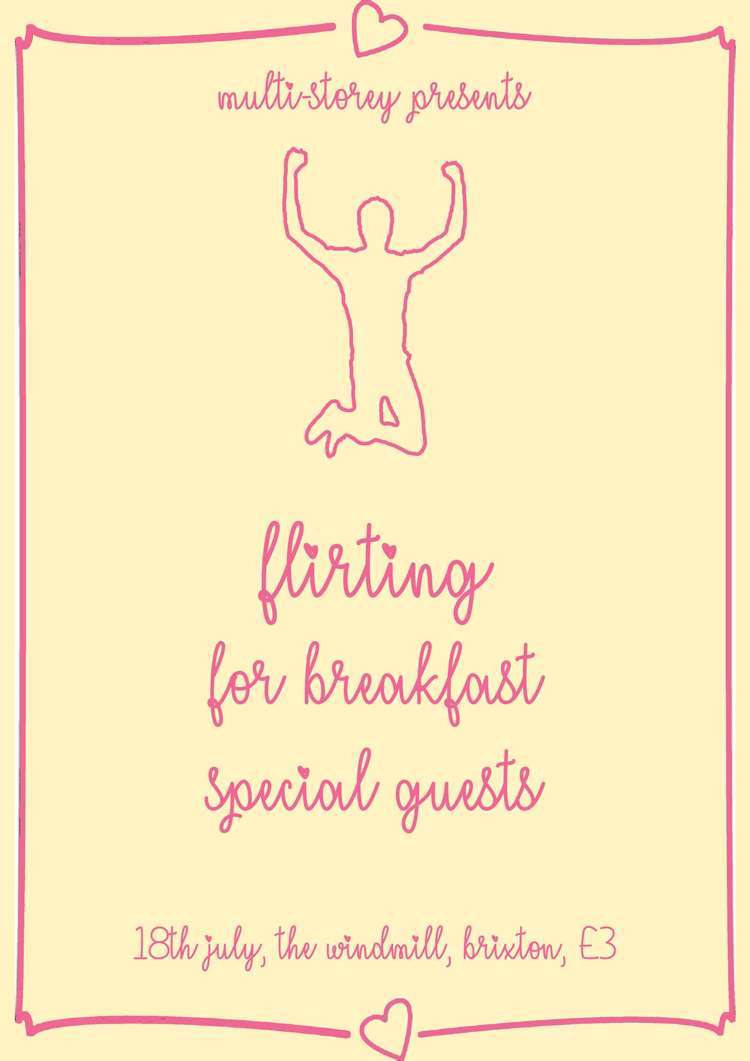 flirting. and For Breakfast are playing together at long last with some special friends!
flirting.
Blissed out and cool as fuck, flirting. is an anxiety-pop band who formed somewhere around the start of 2016 in East London. Whilst they might have come together originally for their collective love of an eclectic array of music/noise/vine videos, it would soon become apparent that it was more of a group therapy project, set to a Sofia Coppela soundtrack.
https://www.facebook.com/flirtingband/
FOR BREAKFAST
For Breakfast is a London six piece churning out dark, cathartic post-punk taking influence from Slint, Mogwai, Perfect Pussy and Fugazi.
"North London's most intriguing export to date." - Rare FM
"They manipulate textures and bend noise to their will, matching heavier material with delicate moments." - Too Many Blogs
http://soundcloud.com/forbreakfastband
https://www.facebook.com/forbreakfastband/
TROPIC
New Bristol trio.
"lo-fi guitar sound rattles with both Parquet Courts disjointed pauses, and pulsates with garage-rock fuzz. A local band really worth exploring." - Bristol Live Magazine
https://www.facebook.com/TropicBristol/
https://soundcloud.com/tropicbandbristol
Source: Windmill Brixton website