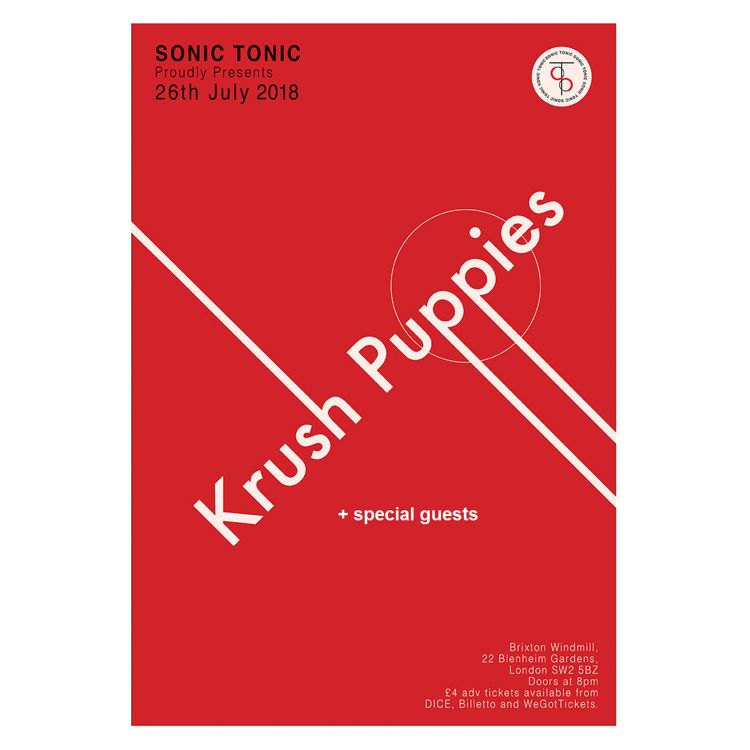 KRUSH PUPPIES
Slacker serenaders Krush Puppies headline The Windmill in celebration of their debut single 'PetalHead', to be released via Babelogue. Having already supported the likes of Snail Mail earlier this year, the fivesome are set to make lo-fi waves in the next few months.
https://www.facebook.com/krushpuppies/
SLEEP EATERS
Five piece cow punk outfit from SE London.
https://www.facebook.com/sleepeatersband/
JEMMA FREEMAN AND THE COSMIC SOMETHING
The Cosmic Something is the first solo project by multi-instrumentalist and songwriter Jemma Freeman. Known previously for their song writing and guitar work with dreamy psych band Landshapes (Bella Union) and new wave art band The Fucks, Jemma has taken these two approaches and tinged them with energetic glam rock.
Powerful, lush guitar tones and introspective psychedelic lyrics together with unbounded energy and urgency, their own unique strength and powerful performances pulling together themes of secret worlds, hidden agendas, apathy and anxiety.
https://www.facebook.com/cosmicsomething/
ALASKALASKA (Acoustic)
https://www.facebook.com/alaskalaskamusic/
Tickets also available from:
https://www.wegottickets.com/ event/444000
https://billetto.co.uk/en/e/ sonic-tonic-proudly-presents- krush-puppies-tickets-298050/
Source: Windmill Brixton website