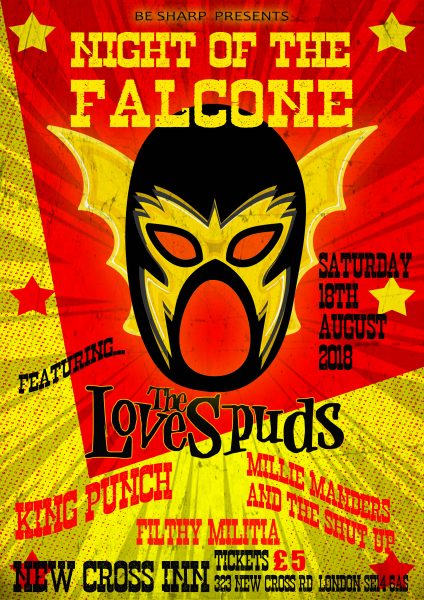 August 18th £5 ADV The Lovespuds Two-Tone vibes sucking on a jail house rock lollipop! King Punch King Punch are a lively 7-piece ska-punk band hailing from London, England. Known for their energetic live shows, they are equally at home smashing together a blend of ska, punk, hard rock and swing in crushed London clubs, or up on big festival stages. Either way, everyone's going to be going home sweaty and happy. Millie Manders and The Shutup "High-octane, fierce, bursting with attitude and almost obnoxiously addictive" – Fortitude Magazine
"If Kate Nash was actually any good, she'd probably sound like this" – Rock Sound
"The world needs more ballsy female vocalists like this." – MOSH/Hit The Floor Filthy Militia Born mid-way through the clusterfuck that was 2016, Filthy Militia combine punk with Balkan melodies, skankable grooves and infectious horn lines. Their debut EP, 'Innocent Until Proven Filthy', came out on 4th February 2018. If you like music that perfectly compliments dance, booze and copious amounts of shouting, then be sure to catch Filthy Militia at your favourite drinking hole soon!  
Source: New Cross Inn website