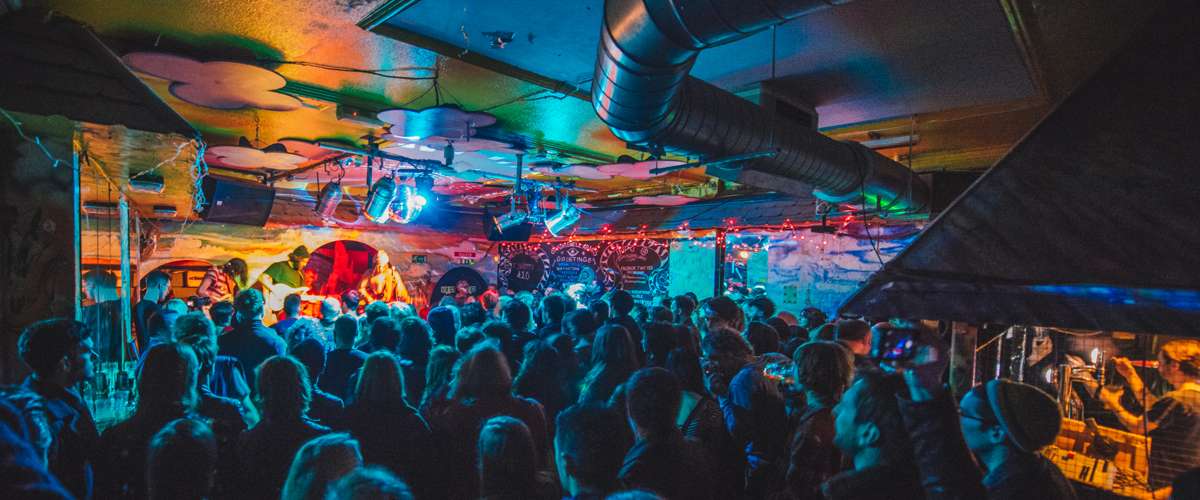 Head over to the Shack in August for a 7 date run of shows we've curated with the help of some of our favourite promoters to celebrate our 7th birthday!
We'll be joined by, Brooklyn DIY project Mega Bog, Shack stalwarts Crows, Copenhagen synth pop / post punk duo First Hate, singer-songwriter Hilang Child, local punks Claw Marks and the anarchic, unpredictable beauty of Krautrock Karaoke closes out the week.
Keep an eye out for our secret headliner announcement. It's going to be BIG.
---
The 7 deadly sins...
Monday 13 August Mega Bog http://bit.ly/shack-megabog
Tuesday 14 August Crows
Wednesday 15 August First Hate http://bit.ly/shack-firsthate
Thursday 16 August Hilang Child http://bit.ly/shack_hilangchild
Friday 17 August Claw Marks http://bit.ly/shack-clawmarks
Saturday 18 August Yak http://bit.ly/2OcoLXV
Sunday 19 August Krautrock Karaoke bit.ly/shack-kk
Source: Shacklewell Arms website