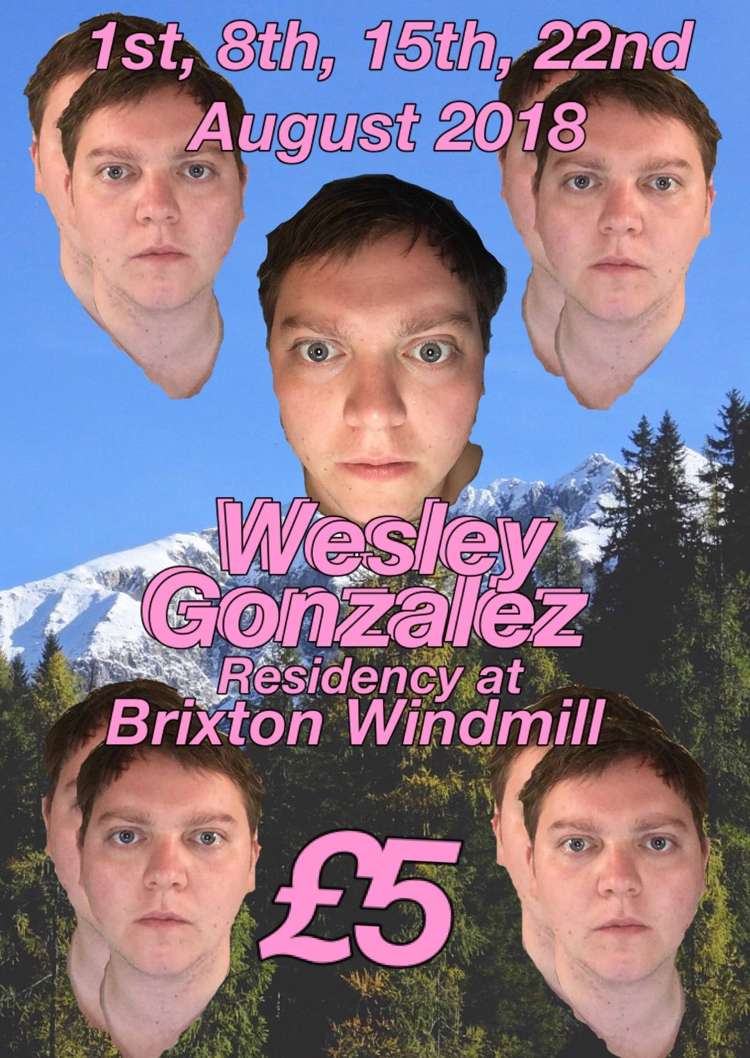 WESLEY GONZALEZ
Wesley Gonzalez is playing 4 nights at the Windmill throughout August - 1st, 8th, 15th, 22nd - playing songs from his debut LP 'Excellent Musician' as well as premiering some new songs he has been working on.
Singer-songwriter Wesley Gonzalez made a name for himself at an early age as the enigmatically petulant frontman and founder of guitar-shredding pop-punk band Let's Wrestle. In 2015, after ten years together, the group disbanded and Gonzalez set his sights on an entirely different approach to songwriting: "as my first album away from Let's Wrestle, I wanted to completely indulge myself with the experimentation that I had previously kept to my bedroom demos."
Without letting go of his fascination with Beatlesesque melodies, Gonzalez taught himself to play piano and began writing songs which hark back to mid 70's singer-songwriters such as Todd Rundgren and Emmitt Rhodes but with added elements of soul and funk – drawing upon influences like Sly And The Family Stone and Donny Hathaway. After spending one summer revisiting early electronic music (White Noise, Yellow Magic Orchestra, Mort Garson), Gonzalez invested in some synths and wrote his debut record. Although Gonzalez made a conscious retreat from punk music, he maintains his work is "still defined as angry music; anger is still an energy. All the lyrics are rooted in my disgust with a lot of the modern world, and feeling powerless as a young person in our society".
https://www.facebook.com/wesleygonzalezmusic/
WARM BRAINS
Warm Brains is prolific musician and producer Rory Atwell's (ex-Test Icicles/KASMs/Die! Die! Die!) noisy and melodic project.
CLINGFILM
Dan Moss (formerly of Evans the Death) and his new electro-noise pop project Clingfilm.
https://clingfilm.bandcamp.com/releases
Source: Windmill Brixton website