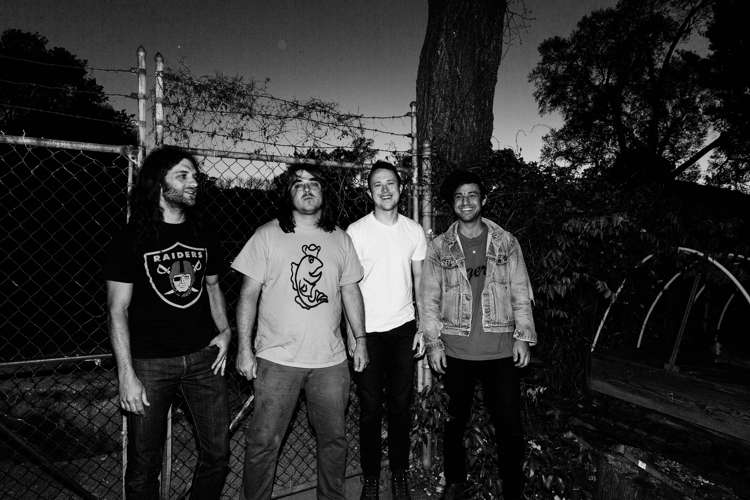 LEE BAINS III & THE GLORY FIRES (Birmingham, Alabama)
With albums released on Don Giovanni and Sub Pop, Lee Bains III & The Glory Fires play Alabama rock 'n' roll - careening, road raging, all night party music with a distinctly southern hoodoo.
Having cut his teeth as a touring member of Alabama heroes Dexateens, Bains formed his own band steeped in Muscle Shoals soul , punk swagger and heavy riffage. Coupled with intelligent lyrics that smash through the fables of Reconstruction.
Current 17-song double album "Detention///(Nail My Feet Down to the South Side of Town)' on Don Giovanni delivers a sprawling and visceral record given to both deep introspection and high-volume spiritual uplift.
Recorded in Nashville with producer Tim Kerr, "Youth Detention" captures the band in raw form. Each song was cut live to tape, with the four performing in the same room without headphones or baffling. The result is thoroughly human, retaining the band's live energy and looseness at the expense of a few out of tune strings.
The Glory Fires' music draws deeply from punk, but also soul, power pop, country, and gospel. It's equal parts careful curation and geographic inheritance. The songs are deeply rooted in Bains' experience of his hometown, Birmingham, AL. Youth Detention depicts a Southern city in the decades surrounding the turn-of-the-millennium: in the throes of white flight, urban disinvestment, racial tension, class struggle, gentrification, gender policing, homophobia, xenophobia, religious fervor, deindustrialization, and economic upheaval.
"A radical, literate update of Southern rock." - UNCUT
GHOST CAR
"Clear the way! Formed in the UK but with members from Spain and Ireland too, GHOST CAR are speeding down the motorway with their debut single which is out now on NYC-based label Greenway Records. Please allow us a moment of your time to tune in to this gloriously wild and totally tuneful 45 that'll sit well next to your Mika Miko and Vivian Girls records.
What we have here is a hot and hooky 3 minute cut of bubblegum pop, except the bubblegum here has become stuck to a pair of Doc Martens that have been worn to every wild house show where all of your favourite garage rock bands played through the years.
These boots are made for walking as they say and Maeve, Laura, Clara and Maria have committed a seriously catchy and driving powerpop number to record. Echoing the hurtling carefree melodies of JAPANTHER, the bouncey fun of WAVVES and the pop sensibilities of Veruca Salt and Bratmobile. With a drumbeat that don't quit, an organ that buzzes through your whole body and a chorus you'll be singing all the way home.
Ghost Car have made a big hitter for the punks, the twees, the skaters, the heshers and hipsters. 'Stuck in The Mud' is the first record by the band and being released on NYC label Greenway Records, who have shown no hesitation is considering them peers amongst an amazing roster that includes Abjects, White Mystery and LA Witch" - Artist of the week, Vulture Hound
https://ghostcarband.bandcamp.com
DEXY
Country punk from south London. Debut album Tear It Down out now on 3 Minute Records. Available on Spotify, iTunes, Bandcamp, Amazon & more.
https://www.facebook.com/dexyspace/
Source: Windmill Brixton website