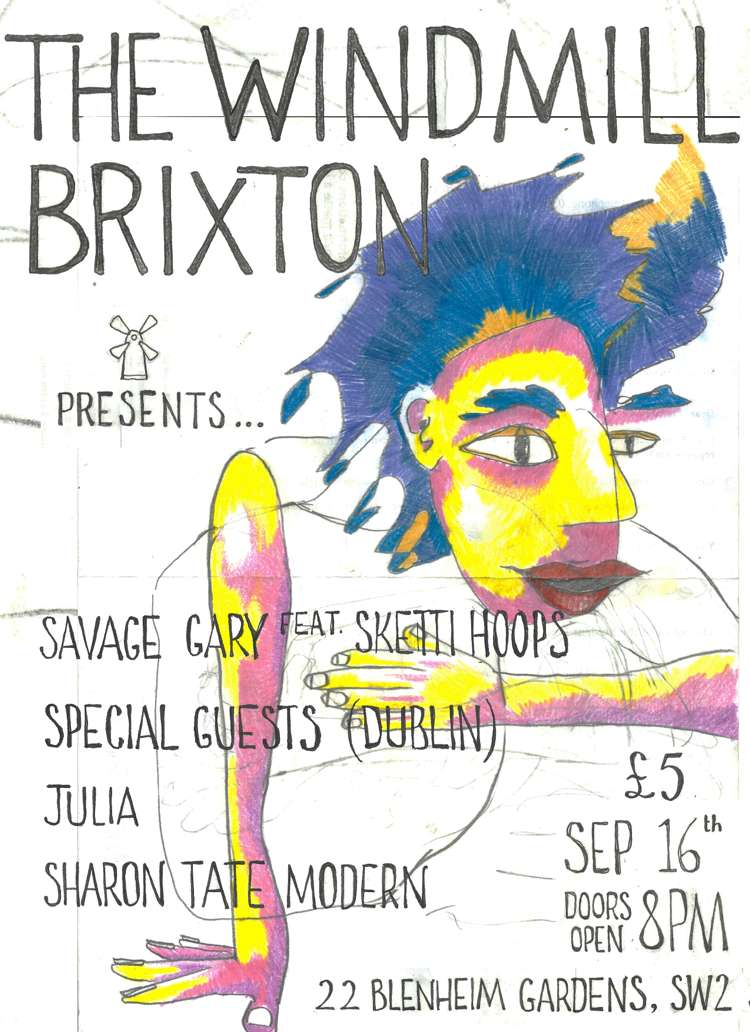 Hot show alert!
We've teamed up with Speedy Wunderground's Dan Carey to present a night with some surprise guests. All we can give at the moment are some clues:
SPECIAL GUESTS (Dublin)
Onstage 1015
A special five-piece band who are indeed from Dublin. We'll reveal who they are on the. morning of the show.
JULIA
Onstage 930
Wimbledon jazzy post-rock trio much-beloved to us at the Windmill. Rarely play live but feature Will and Matt from Formation.
SHARON TATE MODERN (Lyon)
Onstage 845
Franco-English quartet based In Lyon. Surf-swamp-jazz-chanson.
https://www.facebook.com/sharontatemodern/
https://soundcloud.com/sharontatemodern
SAVAGE GARY feat. SKETTI HOOPS aka Dan Carey and Kate Tempest
Onstage 8pm
Ok the astute among you will know Savage Gary from his work with Black Midi (link below) and he's teaming up with for a special performance of beats and spoken word with none other than KATE TEMPEST!
https://soundcloud.com/speedywunderground/sw024-black-midi-savage-garys-dbdbdb-b-side
Source: Windmill Brixton website