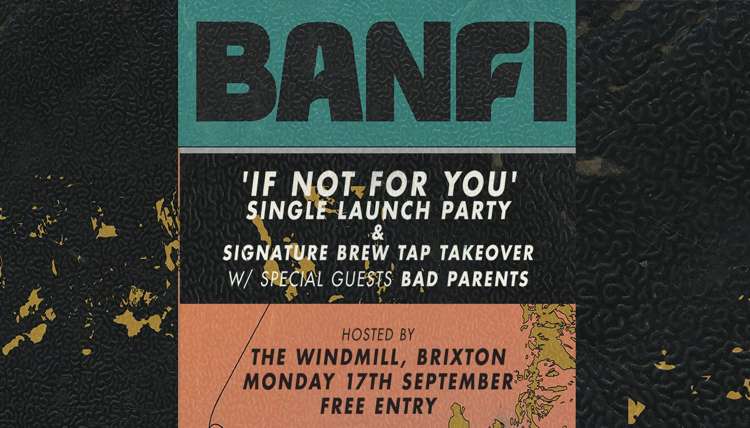 Banfi throw a free party for their 'If Not For You' Single Launch plus there's a Signature Brew Tap Takeover and special guests Bad Parents.
BANFI
Banfi are Joe Banfi, Aaron Graham and Chris McCuaig: a three-piece pop rock band with irresistible hooks & choruses based in Leytonstone, London.
https://www.facebook.com/banfimusic/
https://soundcloud.com/banfimusic
BAD PARENTS
Two piece from South London made up of Misty Miller and Tom Shelton. At the end of a difficult time with her previous record label, Misty was finally set free in 2016 and she and Tom immersed themselves in Hank Dog's South London music scene. Falling in love with music again and re discovering the joy of playing live and collaborating with other musicians through jamming and improvisation, inspired the two to create a band with that ethos.
https://www.facebook.com/wearebadparents/
Stagetimes
Bad Parents 19:30
Banfi 20:15
DJ afterwards
Be sure to get in by registering at
https://banfiband.us6.list-manage.com/subscribe? u=9008d380bc68aa216a7203ec0&id=684a5645b9
This also gets you into a draw on the night to win a collection of Signature Brew beers, new Banfi merch, 'If Not For You' on super limited tape cassette and The Jack Powell EP on Vinyl!
Source: Windmill Brixton website