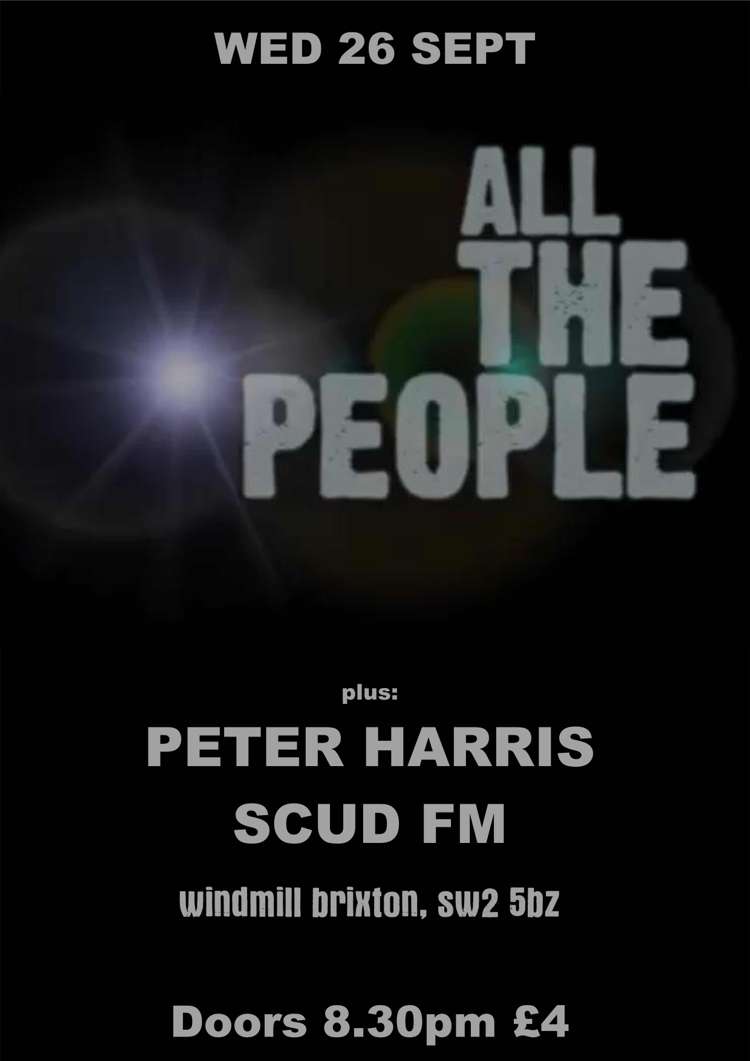 ALL THE PEOPLE
Brothers Ashley and Simon Arnold and Singer Curtis Dennie are 'All The People'. Mixing analog synth's with live drums and vocals, inspired by the psychedelic production of the 1970's with a deep love of dance music, electronica and soul.
'Imagine a more soulful Disclosure, or perhaps Hot Chip if they'd spent more time at FWD - sluicing together club sounds and pop nous, we simply can't get enough of All The People.' CLASH
'A little bit of light in the dark, with iridescent synths bubbling up under Dennie's heart-to-heart vocals, making it a slug of melancholy soul. ' DUMMY
PETER HARRIS
Debut album 'Adverts' out on Trashmouth Records featuring Vic Goddard, Lee Scratch Perry and Adrian Sherwood
https://www.facebook.com/PeterHarrisMusicArt/
SCUD FM
Zsa Zsa from Meatraffle's new trumpet, synth and guitar project.
"Bastard music for people lost in the system, locked in the mode of production of passivity and consumer culture. We also hate golf and flip flops." .
https://www.facebook.com/SCUD-FM-548164638902088/
Source: Windmill Brixton website