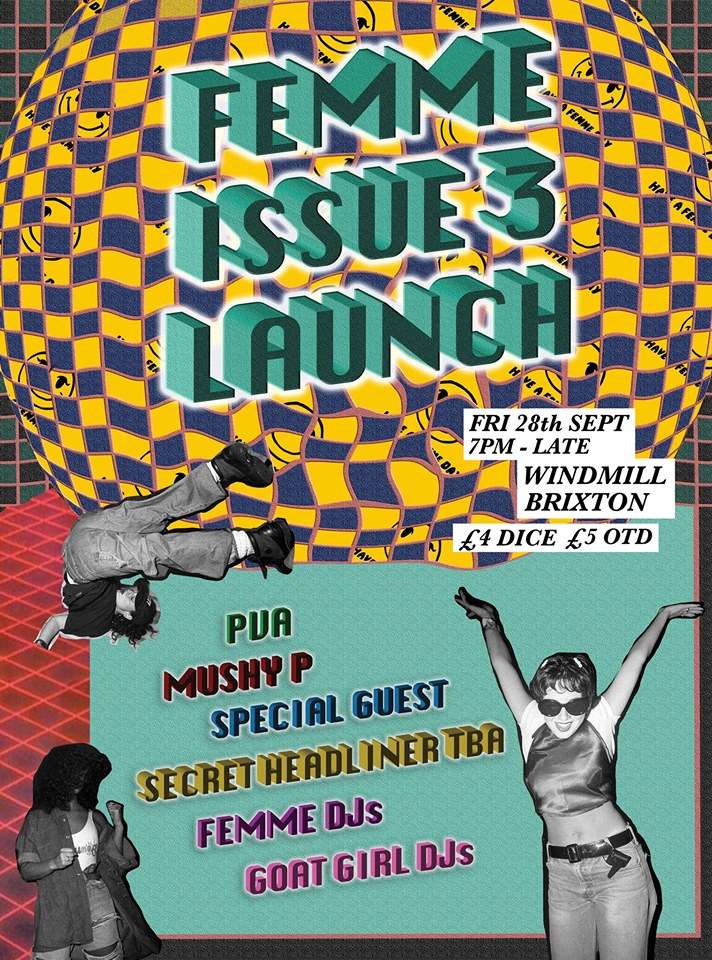 🎉 CALLING ALL PARTY PEOPLE 🎉
The Femme Collective are launching the third issue of their zine, and throwing a big ol' party at South London's finest music hub Windmill Brixton to celebrate.
With a line-up of all Femme-featured artists, this night celebrating some of the music industry's best new female and non-binary artists is not to be missed!
LINE-UP:
>PVA Bo Diddley meets club classics https://soundcloud.com/pva-presents
>Mushy P Goat Girl's Lottie Pendlebury' most perfectly mushy sounding solo project. https://soundcloud.com/lottiep-1
>SPECIAL GUEST Hint: they've been featured in Femme before and could easily sell out Windmill as a headliner.
>SECRET HEADLINER TBA Although we can't say much about this yet, they have also been featured in Femme before. 👀👀👀👀👀👀
>Goat Girl DJ Set
TICKETS £4 DICE/£5 OTD
Femme Issue Three will also be available to purchase on the night.
Source: Windmill Brixton website