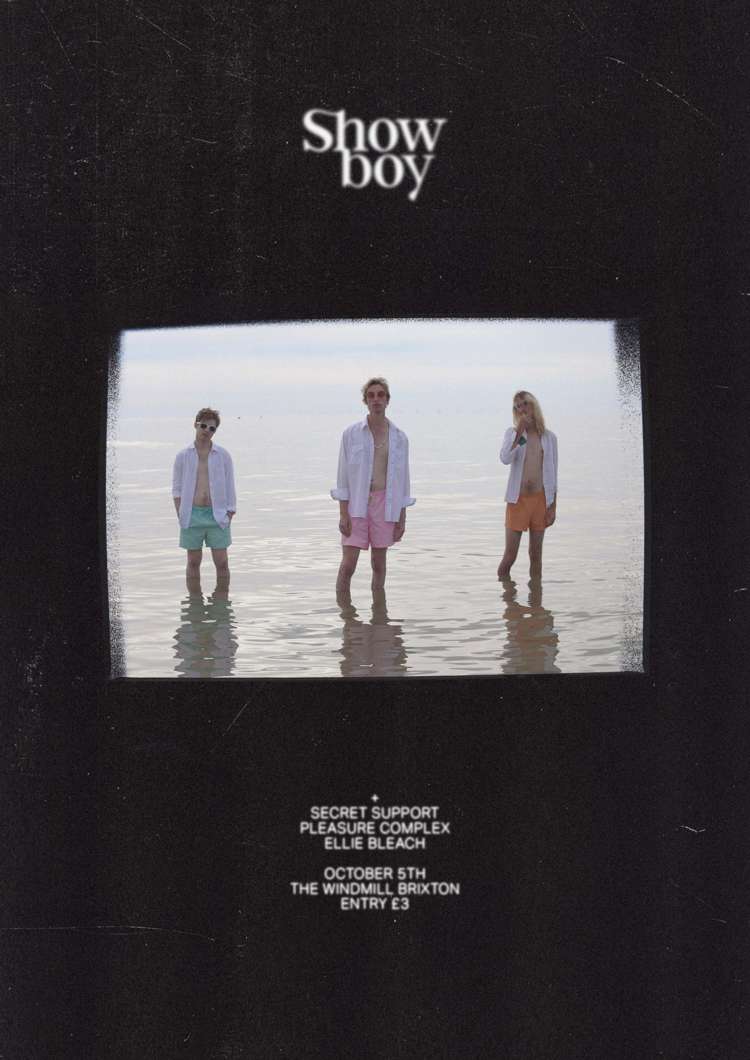 SHOW BOY
Show Boy is the alt-pop project of London artist Jovis Lane. Since arriving in mid-2017, he has built a reputation at the Windmill for infectious songwriting and dazzling performances, playing alongside acts such as HMLTD, Sorry, Black Midi & Goat Girl. We are delighted to bring Show Boy back this October for a headline show, joined by Ellie Bleach, Pleasure Complex and a surprise guest.
https://www.facebook.com/showboyworld/
PLEASURE COMPLEX
https://www.facebook.com/MOTHERUK/
MEGGIE BROWN
Terrifying Hi-Fi pop songs.
https://www.facebook.com/meggiebrownmusic/
ELLIE BLEACH
Sadgirl slacker thrash.
""As much 70s New York jazz bar as it is fashion student club night in South London." - Anti Dispair Machine
https://www.facebook.com/elliebleachmusic/
https://elliebleach.bandcamp.com/releases
Source: Windmill Brixton website