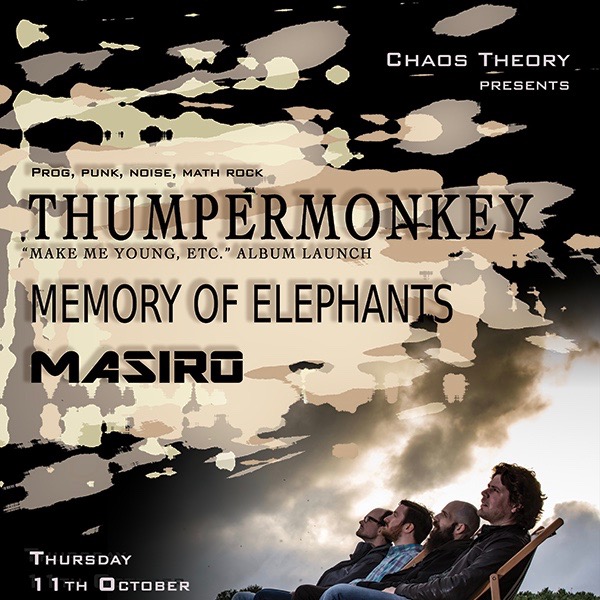 London legends of prog, punk, rock and devilish musicianship Thumpermonkey, launch their first album in exactly six years, via esteemed label Rockosmos!
https://thumpermonkey.bandcamp.com
Support comes in the shapes of:
Memory of Elephants
A supremely talented trio from Bristol, playing a manic mélange of noise, punk, prog, math rock and super fiddly riffs. Their long loooong awaited new album is planned to be out by the time this gig comes around, so there may be extra new treats at the merch desk.
https://memoryofelephants.bandcamp.com
Masiro
Combining punchy grooves, complex rhythms and catchy headnodding riffs, this instrumental band has found a sound that sits comfortably between prog, tech metal and math rock.
https://masiro.bandcamp.com
It's going to be something special for longtime fans and new Thumper-dabblers alike.
£6 Earlybird Tickets – SOLD OUT
£9 at http://www.wegottickets.com/event/438848
£12 on the door
RSVP at https://www.facebook.com/events/2540390056187127/
Source: The Victoria website