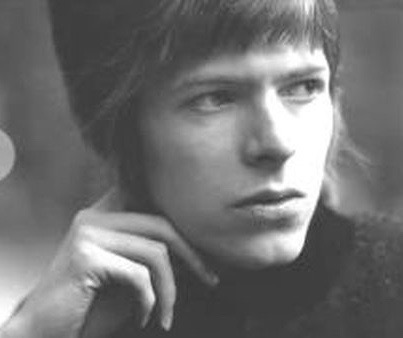 Here's the next Des Was A Bowie Fan at The Victoria: a 7 hour bender round Queensbridge Road, indiepop, new wave, post-punk, Northern Soul and rock'n'roll dancing till late, with the dancefloor oiled before by a fine bunch of headers from the margins.
Cysta Cysta play brilliantly ramshackle post-punk for bleeding hearts, chugging melodically with a middle finger salute. Sharp, pithy song titles like 'Roll Neck Wanker', 'Pissed' and 'Sadlads On Holiday' are backed up with a sound of fragile Television Personalities-esque punk romance that pisses over the new degree rebels. The band's debut set 'Not OKCupid' was self-released on cassette earlier this year.
https://cystacysta.bandcamp.com/track/roll-neck-wanker
Oh800 play rumbling, concise post-punk powered with a sweet from Gruff Rhys's bag, their new single 'Character Building' a restless, wry and humorous explosion in the night reminiscent of 'The Man Don't Give A Fuck'.
https://www.youtube.com/watch?v=wgKaeH9A3EA
The Other Ones, returning to the club after a blazing opening set in April, play a ballsy, sweet 60s take on punk rock, dragging the old dog down the Pop rails on the back of riffs and wails from the Gods. Debut EP 'Normal Boy' came out last year, followed in August of this year by single 'Better off Alone'.
https://www.wearetheotherones.co.uk/watch
There will also be special, as yet unannouncable, disco post-punks
Then at 10.30 Kerouac's bandanna will land on the light shade with the touch of a Crystals chorus, the ghosts of Northern Soul, 60s Pop and rock'n'roll joining the most shimmering and shit-kicking indiepop, new wave and post-punk till the milkman's bottles rattle round Dalston..
All flaming limbs at the front line x
"A post-Peel, post indie market-place discotheque in the spirit of the pirates, fags and runaways" – Llewelyn Bowen
"One of London's best indie / soul clubs" – New Musical Express
Entry:
Gig + club: £5 / £6
Club only (afer 10.30: £4 / £6
To be added to the cheaplist jump aboard the page here or pop an email to deswasabowiefan@gmail.com.
Advance tickets – coming soon
Expect to hear:
♥ Dexys Midnight Rinners * Pulp * Belle and Sebastian * Brigitte Bardot * David Bowie * The Smiths * Serge Gainsbourg * Suede * Soft Cell * The Ramones * The Ronettes * Veronica Falls * The Shangri-Las * Aretha Franklin * Alvvays * The Temptations * T-Rex * Blondie * The Supremes * Le Tigre * Little Richard * Los Campesinos! * The Fall * The Cure * The Field Mice * Camera Obscura * The Pastels * Prefrab Sprout * Johnny Cash * Jackie Wilson * Talking Heads * Hefner * Joy Division * Joyride * Martha and the Vandellas * Magnetic Fields * Makthaverskan * The Beach Boys * Pet Shop Boys * Art Brut * The Stammer * Dusty Springfield * Depeche Mode * Dream Wife * Broder Daniel * Rita Pavone * New Order * Jens Lekman * Jonathan Richman * Jesus and Mary Chain * Candi Staton * Chemtrails * Westkust * Kim Weston * Sonic Youth * Slowdive * Flowers * The Four Tops * The Flirtations * Ritchie Valens * Gloria Jones * Meilyr Jones * Shirley Ellis * Shakin' Stevens * The Velvet Underground
RSVP at https://www.facebook.com/events/903434929848532/
Source: The Victoria website