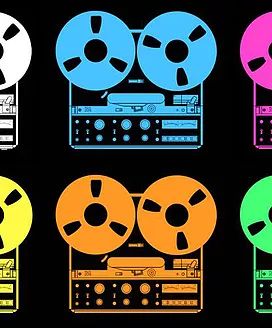 Doors at 7:00, starts at 7:30

Interviews with renowned figures from the film and arts worlds in an intimate setting.

EDITOR JULIAN DOYLE & PRODUCER DUNCAN KENWORTHY

Julian Doyle's work includes making key contributions to the Monty Python films and early films by Terry Gilliam. He is the editor of the hugely popular THE LIFE ON BRIAN. Released in 1979, it became one of the most popular big screen comedies ever. Before that, he was production manager on MONTY PYTHON AND THE HOLY GRAIL. Julian was also additional photographer on Terry Gilliam's first feature as sole director, 1977's JABBERWOCKY, and 1978's THE RUTLES: ALL YOU NEED IS CASH. He went on to become the editor on Gilliam's popular fantasy TIME BANDITS, of which he was also second unit director. His work as an editor also includes MONTY PYTHON'S THE MEANING OF LIFE and 1985's acclaimed BRAZIL, directed by Gilliam. He has directed music videos, such as for Kate Bush's CLOUDBUSTING, which starred Donald Sutherland.

DUNCAN KENWORTHY

Duncan Kenworthy OBE is perhaps best known for producing the first three films which had screenplays by Richard Curtis: the highly successful romantic comedies FOUR WEDDINGS AND A FUNERAL, NOTTING HILL and LOVE ACTUALLY. He spent many years collaborating with Jim Henson, such as producing the TV series FRAGGLE ROCK, which he co-created, THE STORYTELLER and THE STORYTELLER: GREEK MYTHS. Duncan was also associate producer on Henson's 1982 fantasy film, THE DARK CRYSTAL. Other films that he produced include THE PAROLE OFFICER, starring Steve Coogan, and THE EAGLE, the 2011 adventure directed by Kevin Macdonald. Recent work includes the drama film THE CHILDREN ACT, starring Emma Thompson and Stanley Tucci. He had received seven BAFTA nominations, winning three, for FOUR WEDDINGS AND A FUNERAL, THE STORYTELLER and for THE STORYTELLER, GREEK MYTHS.
Source: The Others website