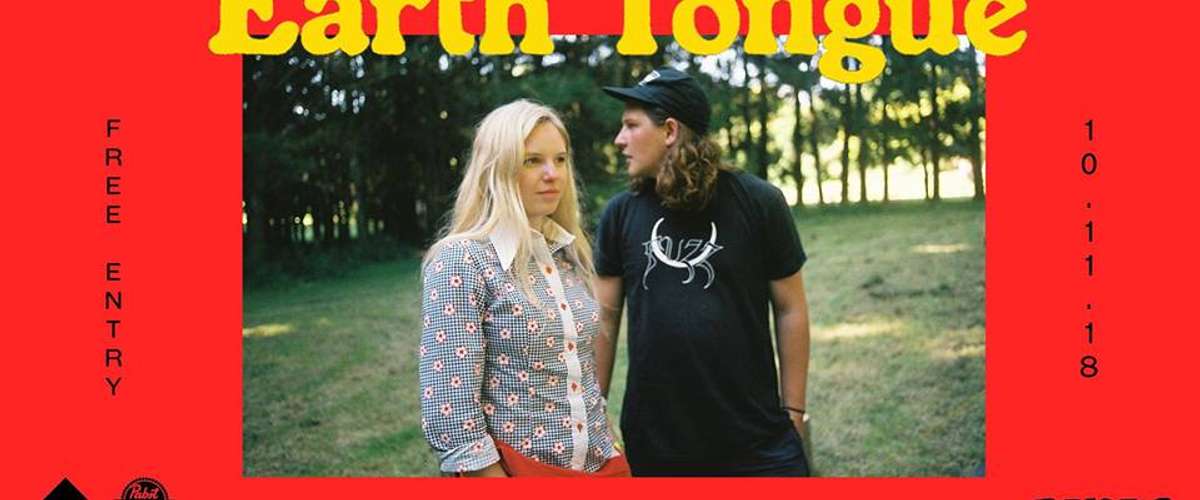 Saxon Zine presents..
FREE ENTRY // SAT 10TH NOV // The Shacklewell Arms
New Zealand's Earth Tongue dwell in the distant future past. Other-worldly beings drifting upstream - taking all the best bits of the 1970s psych-rock era and placing them back within the alien landscapes from where they first emerged. Gussie Larkin (also in Mermaidens) plays thundering guitar and delicate voice. Ezra Simons (also in Red Sky Blues) plays delicate drums and thundering voice. Thanks to the robotics available to the everyday consumer, guitars can now sound like many things! Earth Tongue use this technology to their advantage, capturing sonic textures never before thought possible!
The duo have just finished recording the Portable Shrine EP which will be out near the end of September. In the mean time they're broadcasting the title track Portable Shrine - a duet about a lonely witch getting abducted by a strange light source. Portable Shrine is a fuzzy, upbeat track that shakes the listener from their comfortable listening experience with jarring time signatures and unexpected pauses - making the seemingly straightforward track something more. Embracing the imperfections and the stranger sides of music is something Earth Tongue take seriously while writing and recording their music.
Source: Shacklewell Arms website