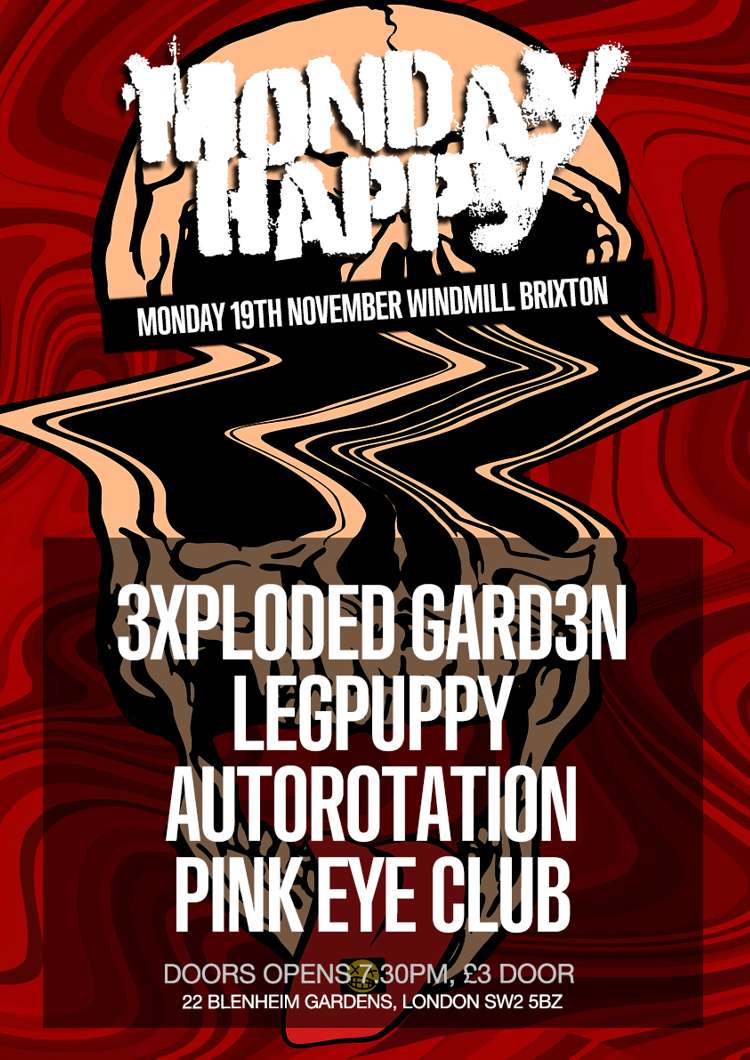 Monday Happy Club presents:
3XPLODED GARD3N
Brotherly synth action. Chilled slow electronica with a global warmth.
LEGPUPPY
Fully paid-up members of the South London Lunatic Performers Collective. Take a trip through the outer door. Music, art, video & social commentary.
https://www.facebook.com/LegPuppy/
https://soundcloud.com/legpuppy
AUTOROTATION
Autorotation choreograph a lush electronic choral sensibility with progressive and percussive beats, disorientating washes of pedal-tones and natural warm acoustics, and all somehow within the confines of one 'song'. There are no boundaries.
https://www.facebook.com/autorotation/
PINK EYE CLUB
Horsham's number 1 lo-fi popstar"- West Sussex County Times
https://www.facebook.com/PinkEyeClub/
Source: Windmill Brixton website