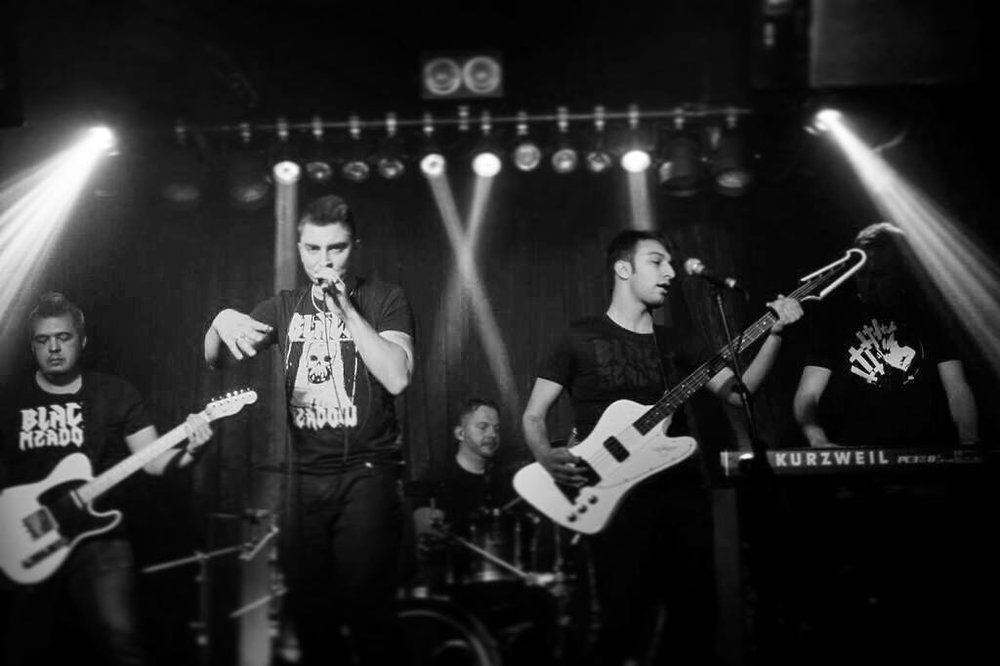 Metal Madness for a Tuesday! 7.30pm £5 OTD

Burned For Hearsy
London based Experimental Deathcore
vocals: eoughn marshall
bass: thomas james
drums: Nick
lead guitar: scott smart
rhythm guitar: oliver hunt
Rosen
We describe ourselves as a cyberpunk band fusing Rock, Hip-Hop and Metal to create the perfect storm.
We are: Frhetoric (Vocals), Frisco (Drums), Cole Slaw (Keys), Matt Ress (Guitar) and Kam Ikaze (Bass and Backing Vox).
Our self-titled EP is coming 27th July 2018 including 6 songs. You can find some of our recent videos on our Facebook page and Youtube.



Source: The Fiddler's Elbow website