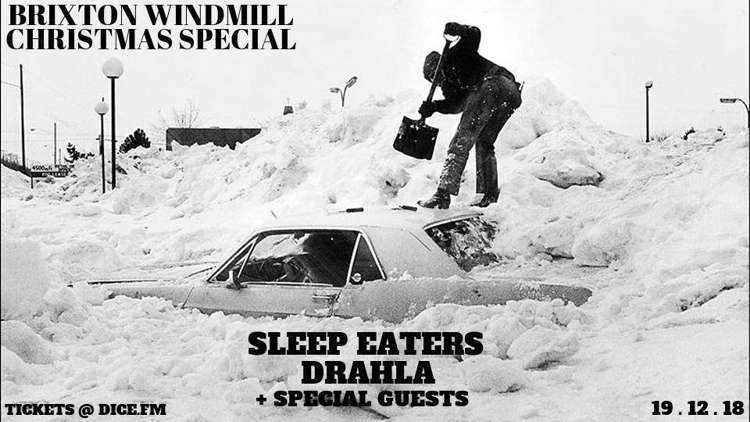 ✞ SLEEP EATERS ✞
5 PIECE COUNTRY GARAGE EXPERIENCE FROM SOUTH LDN 'Debut single 'Ghost On Fire' is a prowling, preening mesh of garage punk riffs and voodoo drumming, akin to The Cramps if they'd formed in a London warehouse.' - Clash Magazine.
'Ghost On Fire' is psychobilly at its most brazen and violent' - So Young Magazine
https://www.facebook.com/sleepeatersband/
DRAHLA:
FEROCIOUS POST PUNK TRIO FROM THE DARK END OF LEEDS Signed to Captured Tracks and recently completing a month tour of America this bunch are not ones too miss!
https://www.facebook.com/drahlamusic/
KRUSH PUPPIES
TIME WARP FUZZ GRUNGE TRIP OUT Fuzz rock noises with DIY grunge-influenced sound careers into lesser explored crevices.
https://www.facebook.com/krushpuppies/
PERSPEX
https://www.facebook.com/perspex3000/
Source: Windmill Brixton website