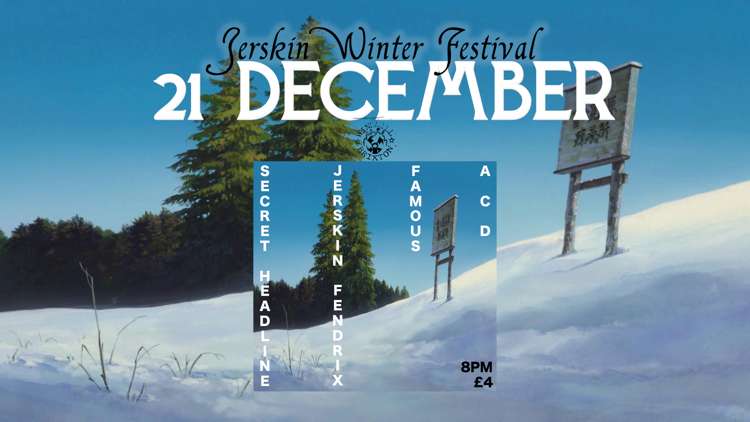 SECRET HEADLINERS
Will be announced on the day. Very hot band selling out bigger venues than here these days.
FAMOUS
pop craftsmanship with a penchant for the theatrical, Famous' sensational live show has garnered the elusive six-piece a growing reputation within the London gigging circuit.
https://www.facebook.com/famous0000000000/
JERSKIN FENDRIX
Jerskin Fendrix is a songwriter, multi-instrumentalist and producer from Shropshire.
" a smart operator with a wise, knowing line in media-savvy one-man synth pop, who uses Autotune like a dance of the seven veils, and who knows how to make use of lo-fi bedsit trappings without being trapped by them" - MISFIT CITY
https://www.facebook.com/jerskinfendrix/
https://www.youtube.com/watch?v=laKFU7i_NPQ
ACD
https://soundcloud.com/actualculturaldeadweight/drunk
Source: Windmill Brixton website