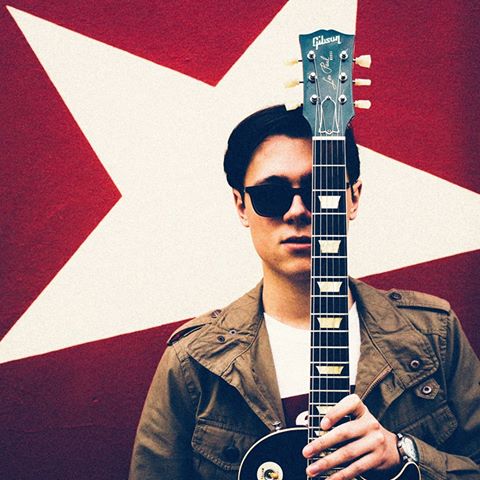 Friday night at your fav venue. Great line up - great vibe ONLY £5 OTD!!!
Slater
For fans of Led Zeppelin, The Who, Rival Sons and The London Souls, SLATER is the brand new solo project of the UK's Harry Slater. Taking the leap at 22 years of age, SLATER offers a fresh new taste of hard hitting rock n' roll with punchy classic rock riffs made for 2018. With killer songs and energetic live shows, you'll see for yourself why SLATER has been hailed as a "guitar virtuoso" by Planet Rock Radio. After releasing his debut Single She's So Fine in June 2018, you will want to catch this kid out on the road.
Leo Kelly-Gee
Guitarist, Singer, Songwriter and full-time Musician based in Medway. I've been playing, writing, busking and gigging since I was 14 years old and so far its brought me here - give this page a LIKE and see if it takes me any further ...
Music has always great fun for me, and so if you are moved on stage my "charismatic" guitar faces, or if you simply enjoy listening to my music as much as I enjoy writing, composing, recording and performing it, then as well as giving this bag a LIKE you are also more than welcome to FOLLOW me on instagram https://www.instagram.com/leokellygee/ for more regular posts and updates of everything I get up to on a day to day basis, or FOLLOW my SoundCloud https://soundcloud.com/leokellygeemusic for new originals, and old covers and any live recordings or performances, or just leave me a message here on Facebook and I will keep the sounds and videos coming!
The Tiger Moths
Channelling Dylan and The Band, The Byrds and Wilco among others, The Tiger Moths are a four piece country rock outfit from London. A mainstay of the London gig scene since 2013, the Moths have a reputation for high energy live sets with wailing keys, screaming harmonica and pounding rhythms. Check out their self-titled Debut EP released in 2017 and catch them here on their return to the legendary Fiddler's Elbow.
Source: The Fiddler's Elbow website