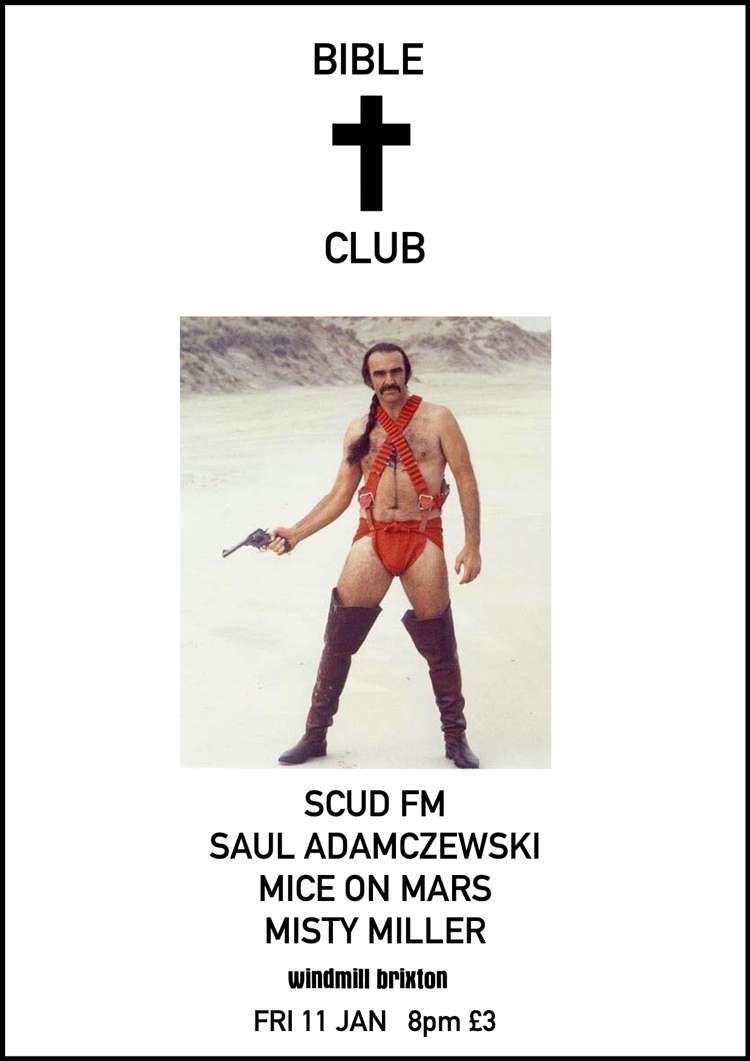 SCUD FM
"Bastard music for people lost in the system, locked in the mode of production of passivity and consumer culture. We also hate golf and flip flops." .
https://www.facebook.com/SCUD-FM-548164638902088/
SAUL ADAMCZEWSKI
Fat White Family, Insecure Men etc
MICE ON MARS
Effervescent garage/post-punk trio.
https://www.facebook.com/Miceonmars/
https://soundcloud.com/mice-on-mars
MISTY MILLER
Rare solo show from one of south London's finest songwriters.
Source: Windmill Brixton website