Saturday 12th January 2019 - 9pm - 3am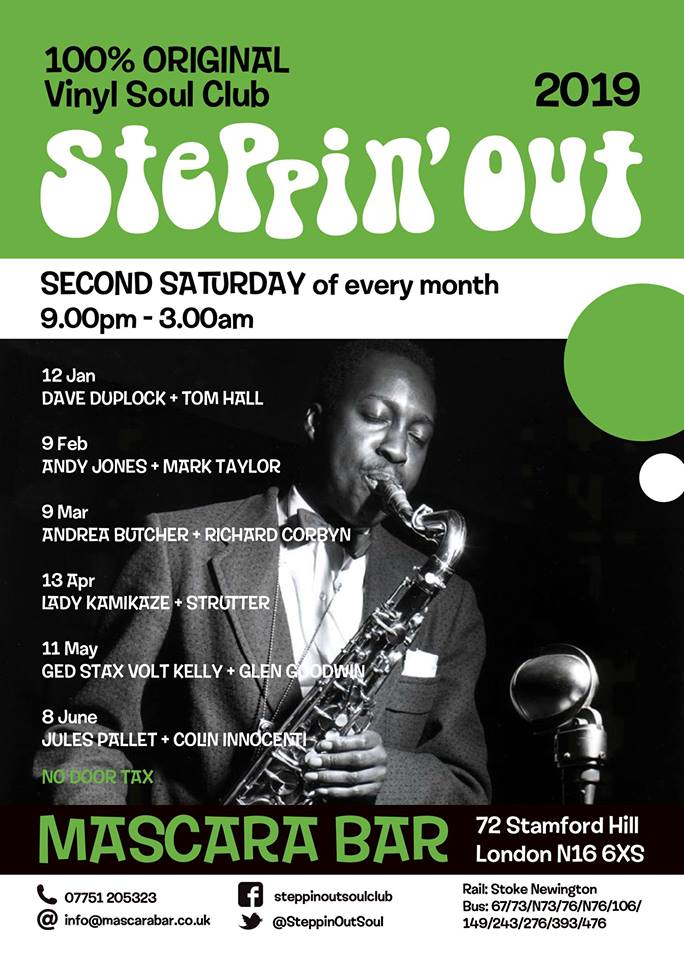 Launching Steppin' Out's 2019 Season, JD is honoured to be joined by two absolutely top drawer strikers Dave Duplock (of the legendary Walls of Heartache fame - one of London's longest running soul clubs) & Northern legend Big Tony (masquerading down south as Tom Hall - just don't tell his parole officer). The tuneage will be second to none!
Back at Hackney's favourite Gin Joint every second Saturday of the month highlighting the scene's rich & diverse talent. For further adventures on the wheels of steel Steppin' Out delivers time & time again.
FREE ENTRY
Source: Mascara Bar website