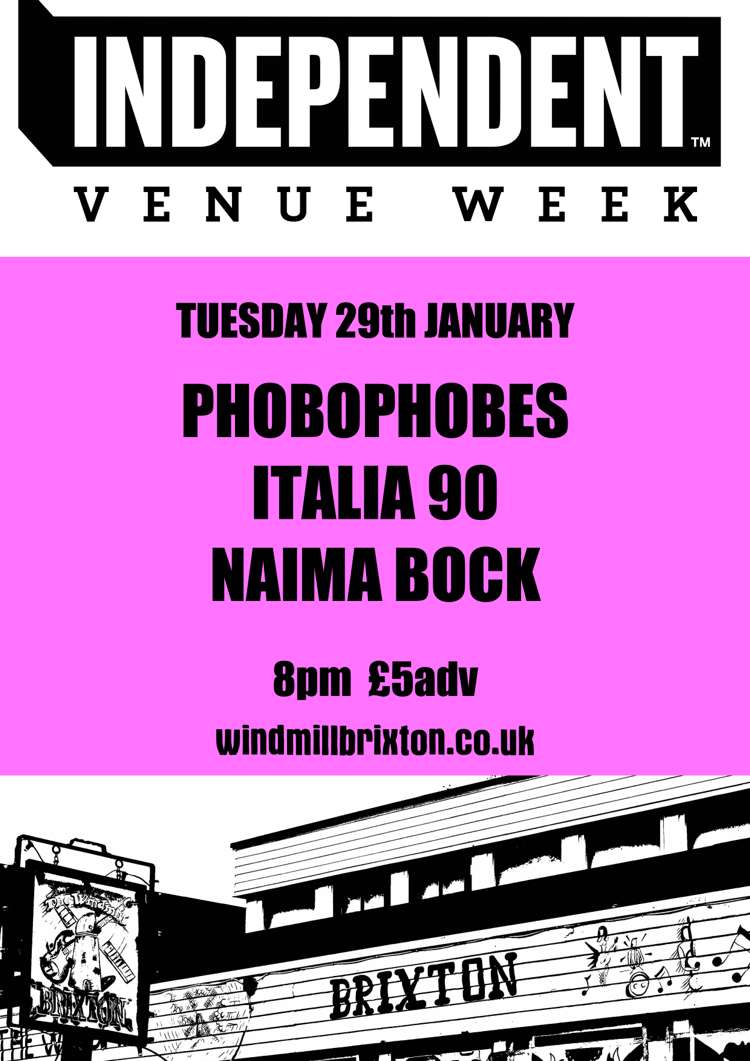 Independent Venue Week Day 2
PHOBOPHOBES
'Dirty, gritty psychedelia, the band match the low-slung growl of The Birthday Party, say, to the organ-wash of The Seeds.' Clash Magazine
'…a burbling swamp of acidic organ, bad-trip vocals and lacerating guitars' - Q MAGAZINE
https://www.facebook.com/Phobophobes
https://soundcloud.com/phobophobes
ITALIA 90
"Very much rate this, and certainly don't think that Wire, Alternative TV, Sauna Youth and Institute's Catharsis LP are excessively flattering reference points." - The Quietus
https://www.facebook.com/italia90band/
https://italia-90.bandcamp.com/releases
NAIMA BOCK
Dark folk from a former Goat Girl.
https://soundcloud.com/naima-iliana/walking-down
---
Independent Venue Week, now in its sixth year, is a nationwide celebration of the spirit of independence & culture of live music and venues.
We're super pleased to be a part of it and have put together a week long programme of bands the venue holds dear.
More info: follow #IVW19 or visit the website:
https://www.independentvenueweek.com
Source: Windmill Brixton website