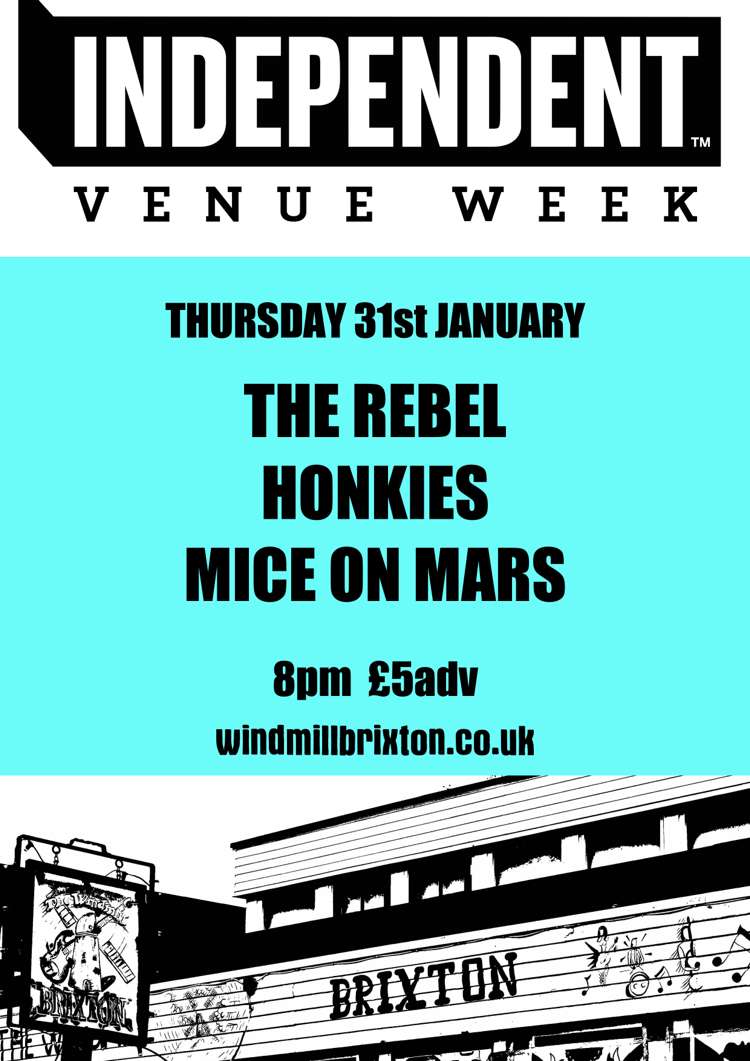 Day 4 of Independent Venue Week 2019:
THE REBEL
The alter ego of Country Teasers' Ben Wallers, The Rebel dates back to the tail-end of the 80s—having existed side-by-side throughout Country Teasers' prolific career—often releasing records at a steadier clip than Waller's main project with songs too madcap to fit into even their William-Burroughs-by-way-of-The-Residents take on country music.
A huge influence on many bands from fat White Family to Goat Girl.
https://therebelband.bandcamp.com
https://www.facebook.com/The-rebel-124977657592658/
HONKIES
Premium synth infused country honky-tonk from South London.
https://www.facebook.com/honkieshonkies/
https://soundcloud.com/honkies/
MICE ON MARS
Effervescent garage/post-punk trio.
https://www.facebook.com/Miceonmars/
https://soundcloud.com/mice-on-mars
---
Independent Venue Week, now in its sixth year, is a nationwide celebration of the spirit of independence & culture of live music and venues.
We're super pleased to be a part of it and have put together a week long programme of bands the venue holds dear.
More info: follow #IVW19 or visit the website:
https://www.independentvenueweek.com
Source: Windmill Brixton website