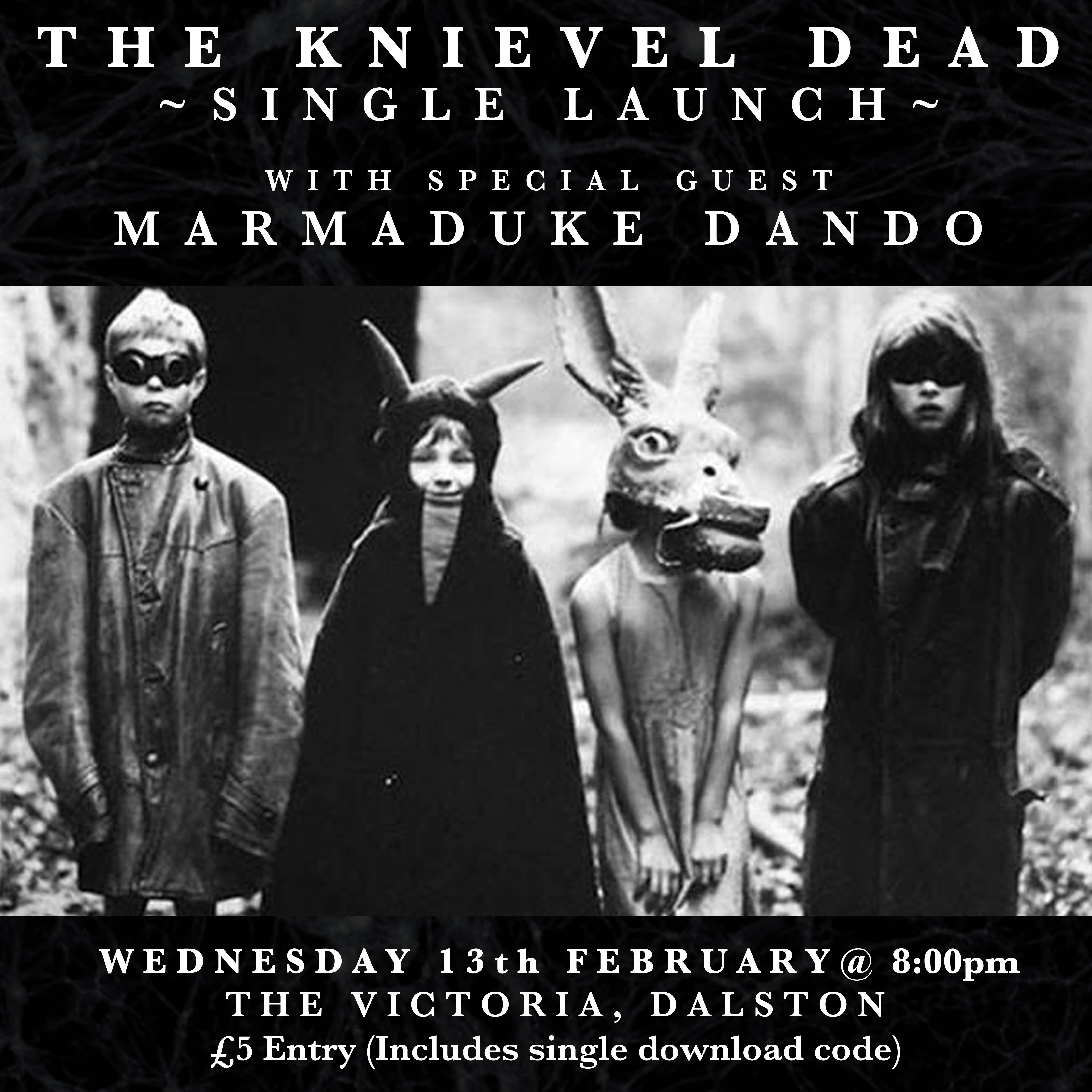 We're excited to finally announce The Knievel Dead's single launch party! After an age in the darkness it's time to re-emerge and soothe those musical ear holes of yours all over again.
Their new single 'They'll Come For You', will come as part of the entrance fee as a download on a fancy business card, that you promise you won't lose… right? See you there, and be square, or whatever shape you like, we're not judgey. There are also some new faces (not surgery) in the band with a new line up. Don't be alarmed, they're friendly and lots of fun and can't wait to meet you and stroke your hair.
They've tempted over their wonderful friend Marmaduke Dando from his paradise island to join in on this very special night with his full band! Take a peek at this lovely fella below.
Marmaduke Dando
Marmaduke Dando is the bard of disempire, a mournful crooner of morose ballads and frisky drunken jigs, often extracting references to early Scott Walker, Brel and Weill. Bred from genuine pirate ancestry in a southern port, now based in London. He writes about all the horrors and beauties of the modern world, and barks them back at it with his dear band on the cold and regimented performance stages of London. His songs have been set to films, played in the Houses of Parliament, and used as an aid for aspiring Casanovas.
"…distinctively haunting…" – Steve Lamacq, BBC6 Music
http://youtube.com/marmadukedando
https://www.facebook.com/TheKnievelDead/
RSVP at 
https://www.facebook.com/events/381714925735852/
Tickets at 
https://dice.fm/the-knievel-dead-single-launch-13th-feb-the-victoria-london-tickets
Source: The Victoria website