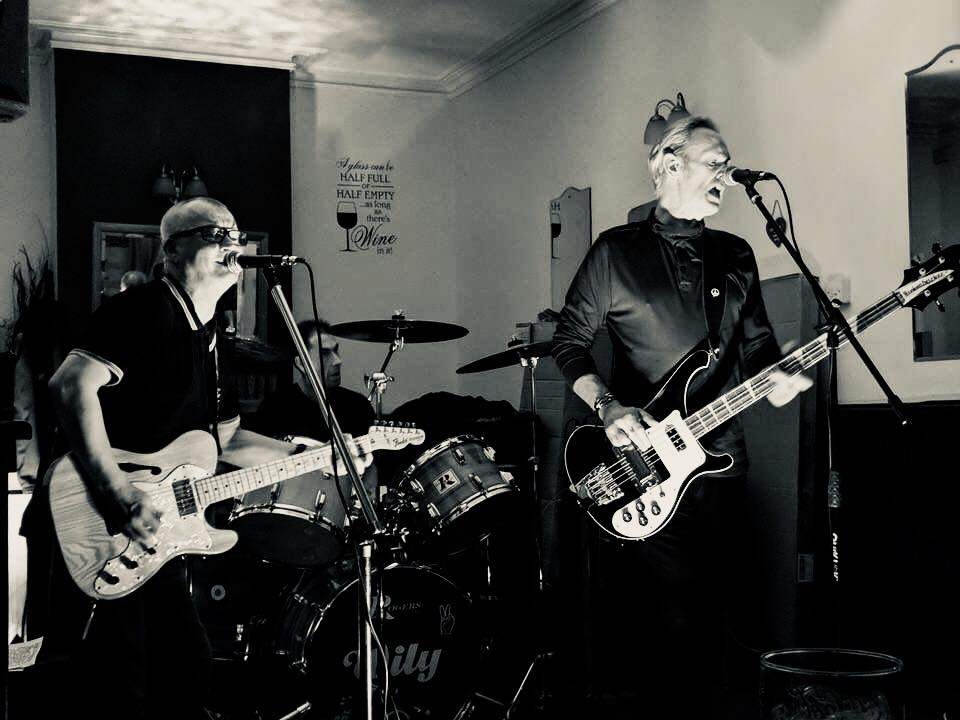 WILY
The nucleus of Wily first came together on 9 July 1980 in a flat above a dental laboratory in Plumstead, South East London. On 20 February of that year, three young school friends started jamming and writing songs together. They were Andy Jackson (Guitar), Graham Wakefield (Bass) and, Atheesan Arudsothy (Guitar). By April they had penned over 20 songs and were keen to complete the line up with a drummer.

Following unsuccessful advertising and auditioning, mutual friend Simon Gillmore agreed to sit in on a rehearsal. Although he was never asked to join and never said he would join, he continued to turn up for rehearsals and a New Wave Indie band was formed. The new band called themselves The Agent Orange. (Simon has continued to turn up to rehearsals and gigs ever since to the amazement of the others).

To read more, please visit our website at: www.wilytheband.co.uk. If you have an enquiry, please message us via our Facebook page.
Source: The Fiddler's Elbow website