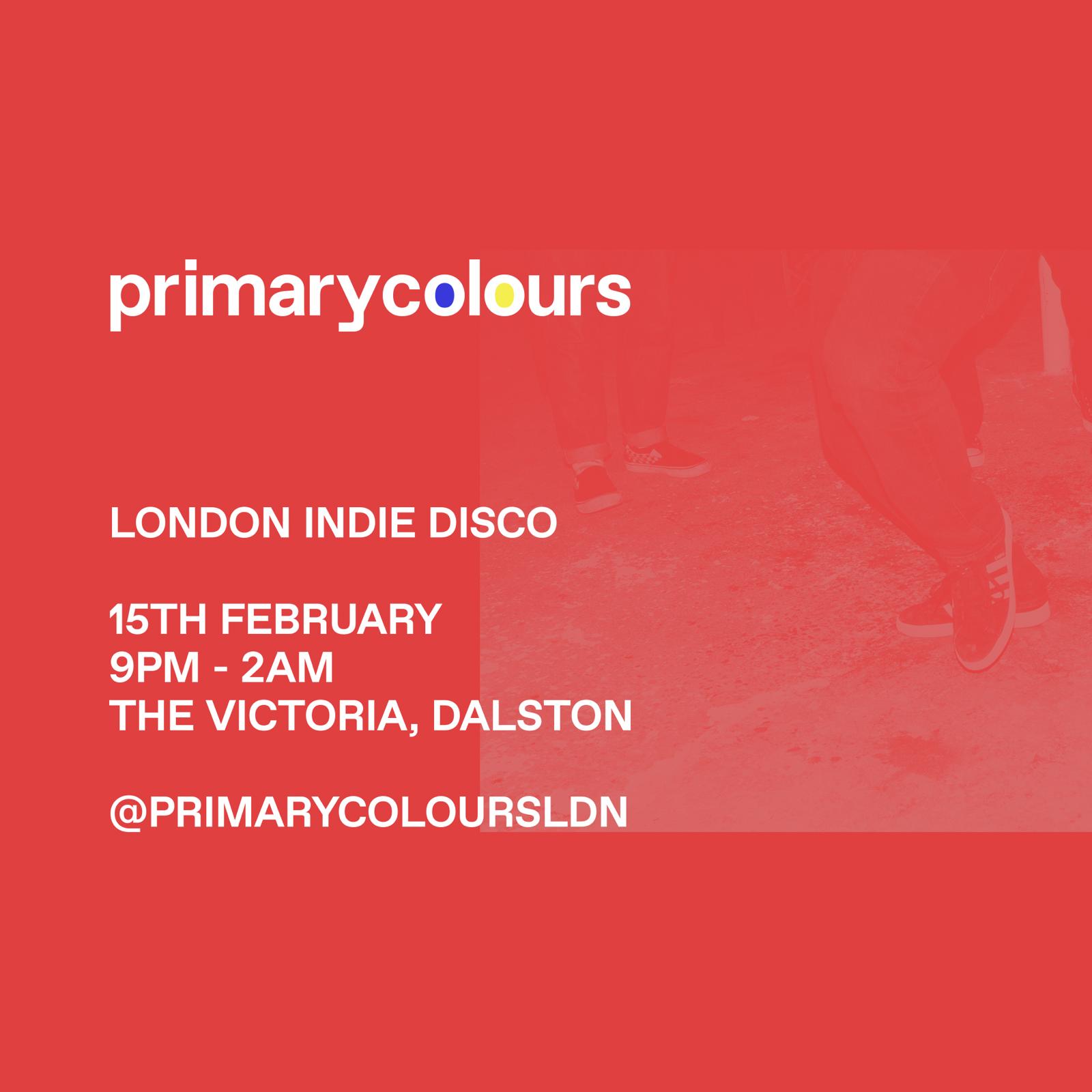 Join us on Friday 15th February for the launch of brand new Indie Disco – Primary Colours.
We pride ourselves by playing nothing but the floor fillers from the heyday of the genre, 1999 – 2010. Our DJ's will keep you going from the moment you set foot in the venue, until the lights come on and you leave in a snakebite drenched euphoria.
On the night, we'll be playing bands such as; Arctic Monkeys, The Strokes, Kasabian, The Kooks, Crystal Castles, MGMT, Franz Ferdinand, Bloc Party, Oasis, Stone Roses, Foals, The Cribs, The Killers, Maximo Park, The Futureheads, Arcade Fire, Kings of Leon, Blur, Kaiser Chiefs, Pulp, We Are Scientists, Klaxons, Hard-Fi, The Fratellis, The Pigeon Detectives, The Walkmen, Razorlight, Jet, and LOADS more.
Advance tickets available at  https://www.designmynight.com/the-victoria/primary-colours-london-indie-disco?t=tickets and https://link.dice.fm/primary-colours-launch-the-victoria
Facebook event for news and updates https://www.facebook.com/events/610924476039323/
Source: The Victoria website