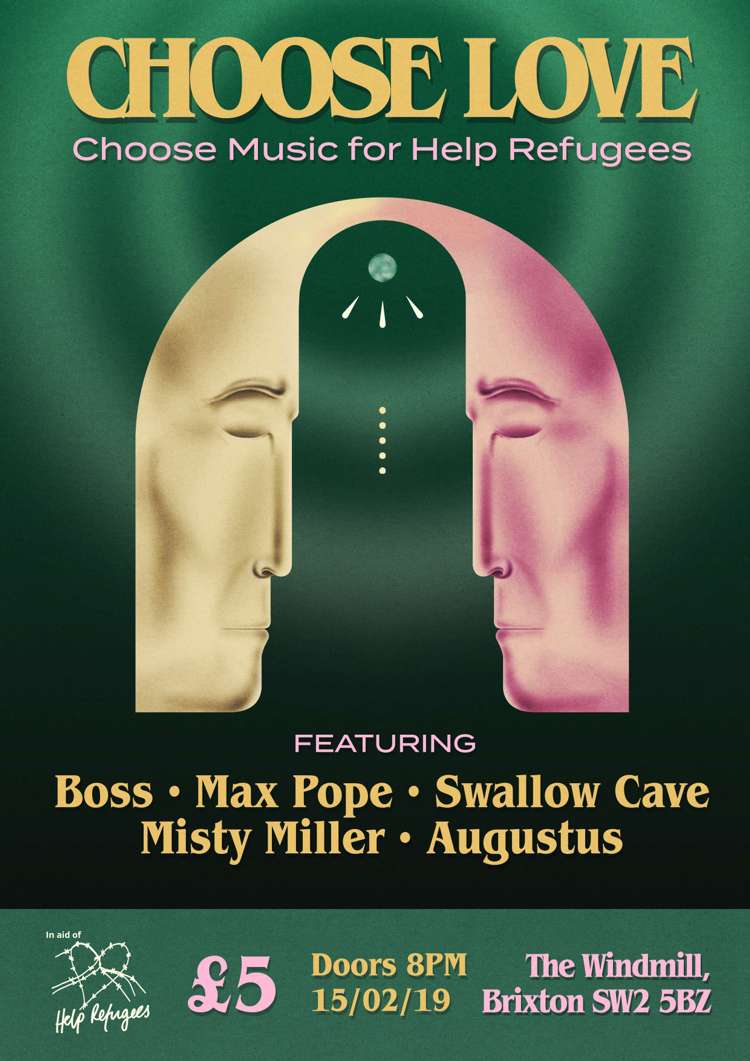 We'll be taking over the Windmill Brixton for a top notch night of music to raise money for Help Refugees.
The evening will feature music by the wonderful Max Pope, BOSS, Misty Miller, Swallow Cave and Augustus, as well as a short talk about the current refugee crisis.
TICKETS ARE LIMITED so pleaaase buy in advance by donating £5 to our MyDonate page - there'll be a guest list on the door so be sure to add your name to your donation and bring your ID with you on the night.
https://mydonate.bt.com/fundraisers/chooselove (If you can't make it, please still donate!)
Share it with your friends, parents, grandparents, aunts and uncles. I heard it's gunna be a HOOT.
---
While powerful public figures choose lies over truths, supposition over science and hate over humanity; let's come together, leave all hatred at the door and party with a purpose.
CHOOSELOVE
and check out the fine acts playing tonight:
https://www.facebook.com/B0SS1993/
https://www.facebook.com/maxpopeofficial/
https://www.facebook.com/mistymillermusic/
https://www.facebook.com/swallowcave/
Source: Windmill Brixton website