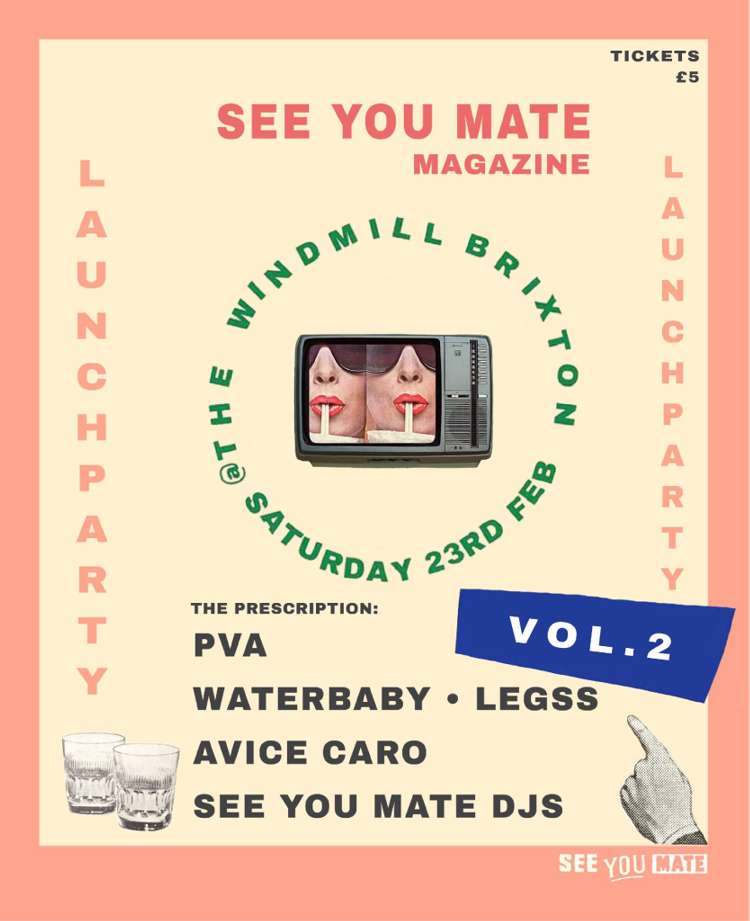 A night of music, joy and depravity in celebration of See You Mate vol. 2's release.
Lineup...
The almighty, glam-stomping, chart-topping PVA will be headlining the night, bringing it to a heady psychedelic conclusion.
The glitching audiovisual project Waterbaby will also grace the stage, ever entrancing, ever phenomenal.
Poetic post-punk pilgrims Legss will be performing. Perfect.
And our night will be opened by the ever mysterious Avice Caro.
See You Mate DJs will fill all the gaps, playing the finest array of space-disco, free jazz and surf rock known to man. No requests.
https://www.facebook.com/pvapresents/
https://www.facebook.com/waterbabytv/
https://www.facebook.com/legssldn/
Pre-order the zine from https://seeyoumate.bigcartel.com
Source: Windmill Brixton website