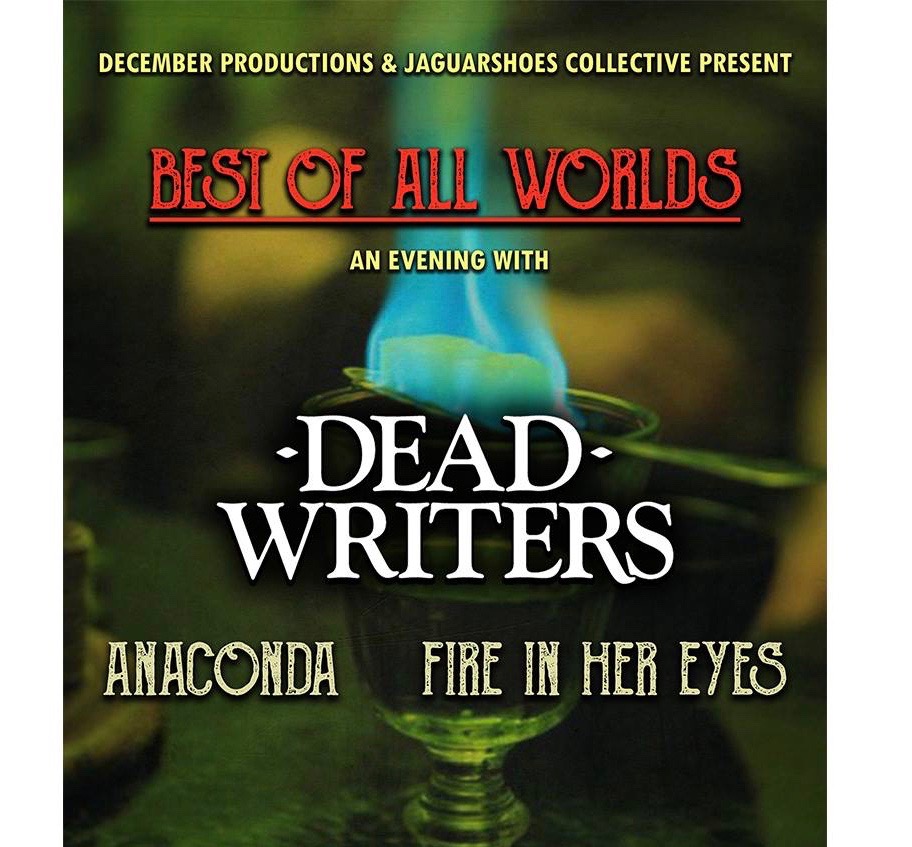 Dead Writers are thrilled to bring back 'Best Of All Worlds' (our fourth edition!), a celebration of emerging talent that we started in 2018 with the intention of changing your average live music experience in London for the better.
We often see promoters throw together a mixed bunch of acts with split crowds and little interaction. Instead, we design an event with a cohesive narrative that showcases local bands whose music we find relevant to ours and our audience, and we make sure that this is presented in an atmosphere of vibrant community and mutual support between the artists.
This time, our special guests are Anaconda (Rob Jesse + Oli Swan's gritty, groovy little creature) and Fire In Her Eyes.
* £5 ENTRY * This is an independent event and all proceeds go directly to the artists involved. By paying on the door, you are actively helping us continue our music journey and we thank you immensely for that.
RSVP at https://www.facebook.com/events/2065052466904722/
Tickets on sale at https://link.dice.fm/an-evening-with-dead-writers-the-victoria
Source: The Victoria website