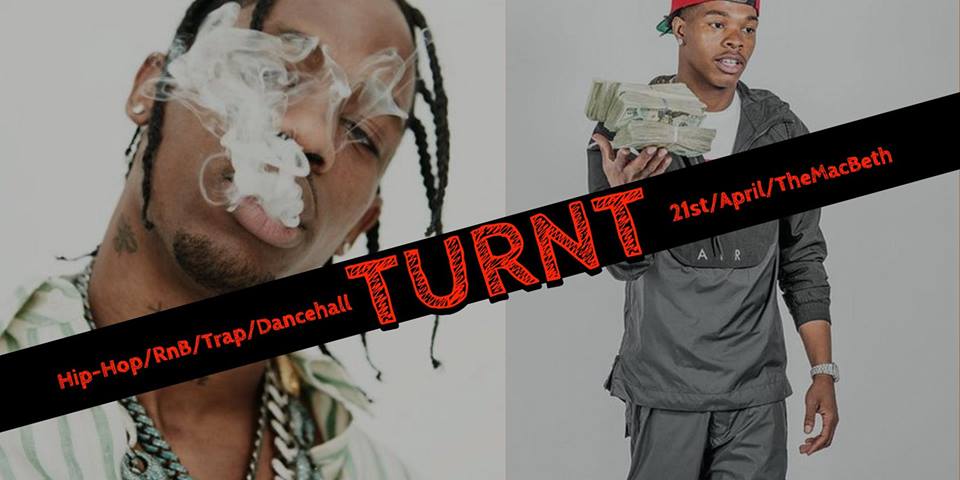 All this drip on me, I think I need a mop! A SPECIAL TurnT party is coming this Easter bank Holiday

Straight Up! London's number 1 Hip-Hop party is back and ready to get this place LITTY with all your favourite Hip-Hop/RnB/Trap bangers all night *MOMMA* *Takeoff voice*

Keeping it 100 expect to hear the best of artists like J Hus, Drake, Migos, Lil Uzi, Stefflon Don, Travis Scott, Kanye, Lil Pump, Lil Baby, Flip Dinero, 21 Savage, Tyga, Post Malone, Not3s, Giggs, Dave, Mo-Stack, Beyonce, Aaliyah, Lotto Boyzz, Sean Paul, Tory Lanez, 2 Chainz, Big Sean, Missy Elliot, Lil Wayne, B-Young, Ginuwine, Lil Kim, Blackstreet, Usher, TLC, Destiny's Child, Busta Rhymes, LL Cool J, Notorious BIG, Ashanti, Nelly, Kendrick, J-Kwon, Mya, The Fugees, Destiny's Child, Busta Rhymes, Brandy, & much, much more.

Merging the UK's three favourite genres, you're in for an experience like NO other. This is the best party in London!

Best of all, we'll be giving away 30 minutes of unlimited free alcohol. Free alcohol lasts from 10:00pm - 10:30pm (Rum Punch).

Source: The Macbeth website