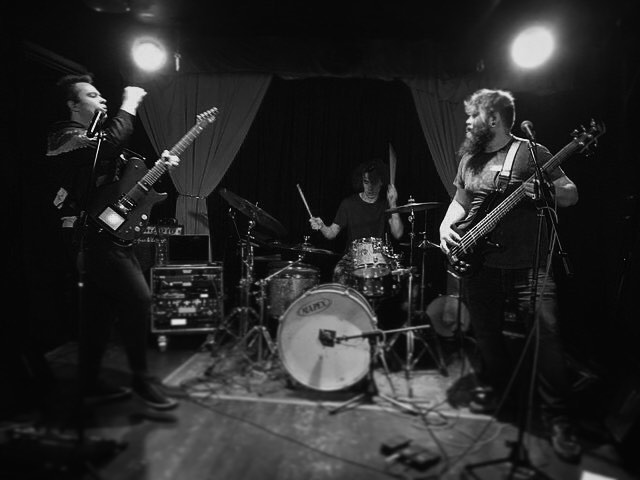 Here comes the weekend! And where better to kick it off than at your favourite venue!
ONLY £5 OTD
L A V D E
Think - The 1975, Queens of the Stoneage, Muse, Radiohead, Coheed and Cambria, White Lies, Two Door Cinema Club, U2, Dream Theater, Panic! at the Disco, Nothing But Thieves
The Pelicans released the debut album, 'How To Use A' in 2017 and a second album in 2018, 'Los Pelicanos. Listen to tracks on the music player tab or on Spotify, https://open.spotify.com/album/7FxxfRsQTLIfRrxNf2uNjE
Redcoal
This is the blues-rock from Clermont-Ferrand which spreads its red coals.
4 musicians with influences such as Blues, Rock and Hard, decide to join themselves to deliver a powerful sound and faithful to theirs origins.
In less than a year they had the opportunity to open for famous national and international artists like Fred Chapellier, Electric Eel Shock …
They have already played in venues such as "la Puce à l'oreille", "la Coopérative de Mai" and even the "Supersonic Club" in Paris.
The group released their first eponymous EP in 2018. 
And 2019 is going to be even more Rock'n'Roll!
Mica Jane is an Indie Folk singer songwriter. Her culturally mixed background has inspired her to write music that infuses different walks of life. Though her core is Folk she doesn't shy away from incorporating the sounds of Reggae with charismatic bass lines and keeping an uplifting feel with African + Indie Rock inspired beats and grooves. She has hit the ground running with her newly formed four piece band touring around London, Guildford and Basingstoke. Aspiring to capture the poetic visceral power of Bob Marley's lyrics combined with the fascinating and sweet melodies of the Staves, Mica Jane's warm and witty storytelling is not to be missed.
Source: The Fiddler's Elbow website