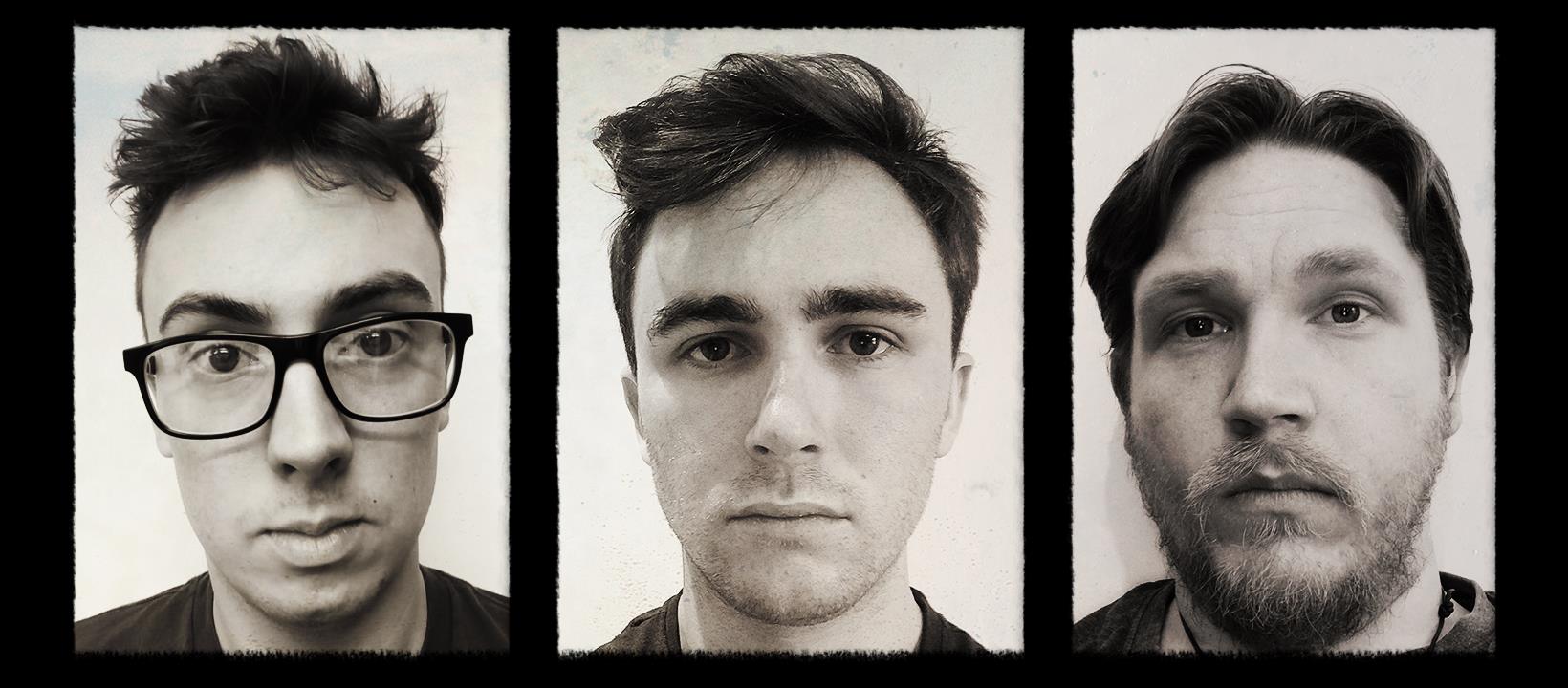 Sundays YAY = great bands, great end to the weekend £5 OTD
Numbers Station is an alternative rock trio based in Camden Town, London. Stealing hearts and breaking bones since 2019.
Jack and Mikey met at university when Mikey sustained a head injury and decided to answer Jack's advert for a drummer while heavily concussed. After a few very loud jam sessions and pub trips, Adelaide was born and a beautiful partnership was formed.

Adelaide disbanded once the members graduated, and Jack and Mikey moved to London where they formed Kangaroo Baseball. After beginning work on their debut EP, the duo discovered that their writing style was becoming more intricate than they could manage as a duo. It was clear that they needed another member to bring their vision to life.

Jake was recruited the band as a bassist at the beginning of 2019 when Kangaroo Baseball became Numbers Station. The band have taken their wide range of musical influences - from shoegaze, post-punk and hardcore to indie, folk and pop - to forge their own brand of emotionally charged, high energy alternative rock.
Anat Ester Hitman 
Singer songwriter, Musician , Vocal Teacher
Underline The Sky
Bronwyn Cooper - Vocals
James Hicks - Drums
Dan Oaten - Guitar
BIO;
Fronted by a Half-British, Half-American vocalist, and drawing influences from Fall Out Boy to Underoath, Underline The Sky kick started their career by winning Road To V 2009 and opening the 4Music Stage at both sites of V Festival that year. This was followed up by the release of their debut EP, and first music video for the track 'Katie'.
Soon after, the band was chosen as the 'Best of BBC Introducing' for Suffolk, and featured on Huw Stephen's Radio 1 show; 'The Best of BBC Introducing'. This exposure caught the attention of Ourzone Magazine who posted a four page feature of the band in the magazine's 'Found' section.
After extensively touring this first EP and a handful of self released demo's, the band announced late 2012 that they were starting the process of writing and demoing for their debut full length. After many set backs throughout the recording process, the band eventually made the decision late 2013 to take the DIY route and self record, produce and release their album. A release date for the album "Here's Looking At You Kid" is to be announced mid 2014.
The Visitors
focus is to get you moving. Whether that means you're throwing your arms in the mosh pit or dancing like your dad at a disco.
In the short amount of time The Visitors have been around they have recorded a full E.P at Crystal Sound Studios. Producer Jack Murphy was at the helm to give them their genre defying sound allowing them to accumulate over 15,000 listens over numerous streaming platforms. Many of their tracks have played on Future Radio, Hells Radio and BBC introducing. The band has also had the pleasure of grooving alongside acts such as Youth Killed it, MassMatiks, REWs, Phoenix Calling and Pixie Lott. As well as sharing the stage with awesome bands and artists, The Visitors have boogied at festivals like Latitude, Whitenoise and Festival Too.
The band are currently working on their next big E.P which is due for release in spring 2019 with taking influence from bands like the Front Bottoms, Boston Manor, Nothing But Thieves and Neck Deep.
WYNT are a 5 piece Indie/Rock band based just outside of Cardiff in Rhondda Cynon Taff. The name is inspired by the 300 year old Billy Wynt that overlooks the villages in which the members currently reside and displays part of the heritage. What interested them the most was the tower's mysterious and elusive history despite its long existence.
After the official formation of WYNT in June 2018, the band locked themselves away in the back room of their local pub, working hard with writing, and perfecting their sound ready to record.
WYNT are Ashley, James, Jack, Mathew and Dewi.
Source: The Fiddler's Elbow website