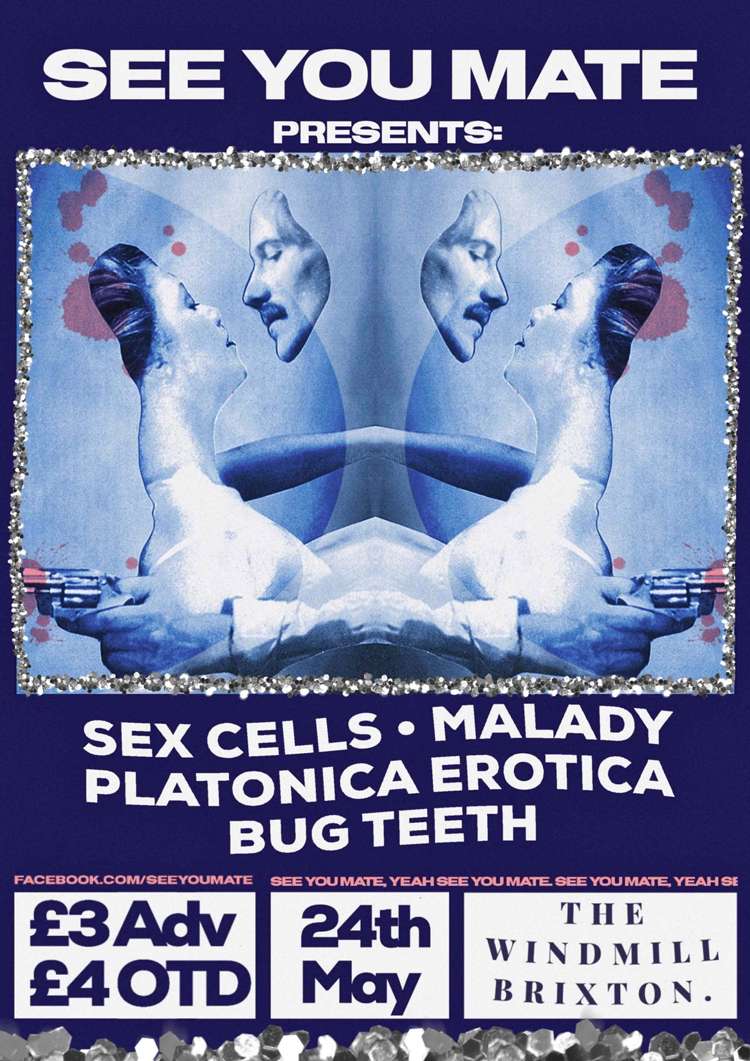 SEX CELLS Occultist synth pop duo, South London oddballs that channel dark gnoses with bulky synthesisers. Think (early) Human League gone Wicker Man.
https://www.facebook.com/sexcellsuk/
MALADY
Prodigous lo-fi indie pop upstarts, list "Arsenal 03/04" as an influence.
https://www.facebook.com/maladymaladymalady/
PLATONICA EROTICA
Monochromatic and playful, Platonica Erotica's pop reimaginings are a joy to behold. Enchanting, come along and be transported.
https://www.facebook.com/platonicaerotica/
BUG TEETH
Wistful dream pop peeping out from the tall grass, the bedroom stylings of Bug Teeth are the perfect balance of euphoric and neurotic.
https://www.facebook.com/Bug-Teeth-321404258656771/
See You Mate DJs til LATE, playing music of the dub, space disco, post-punk, weird and eerie persuasion.
https://www.facebook.com/seeyoumate/
Source: Windmill Brixton website