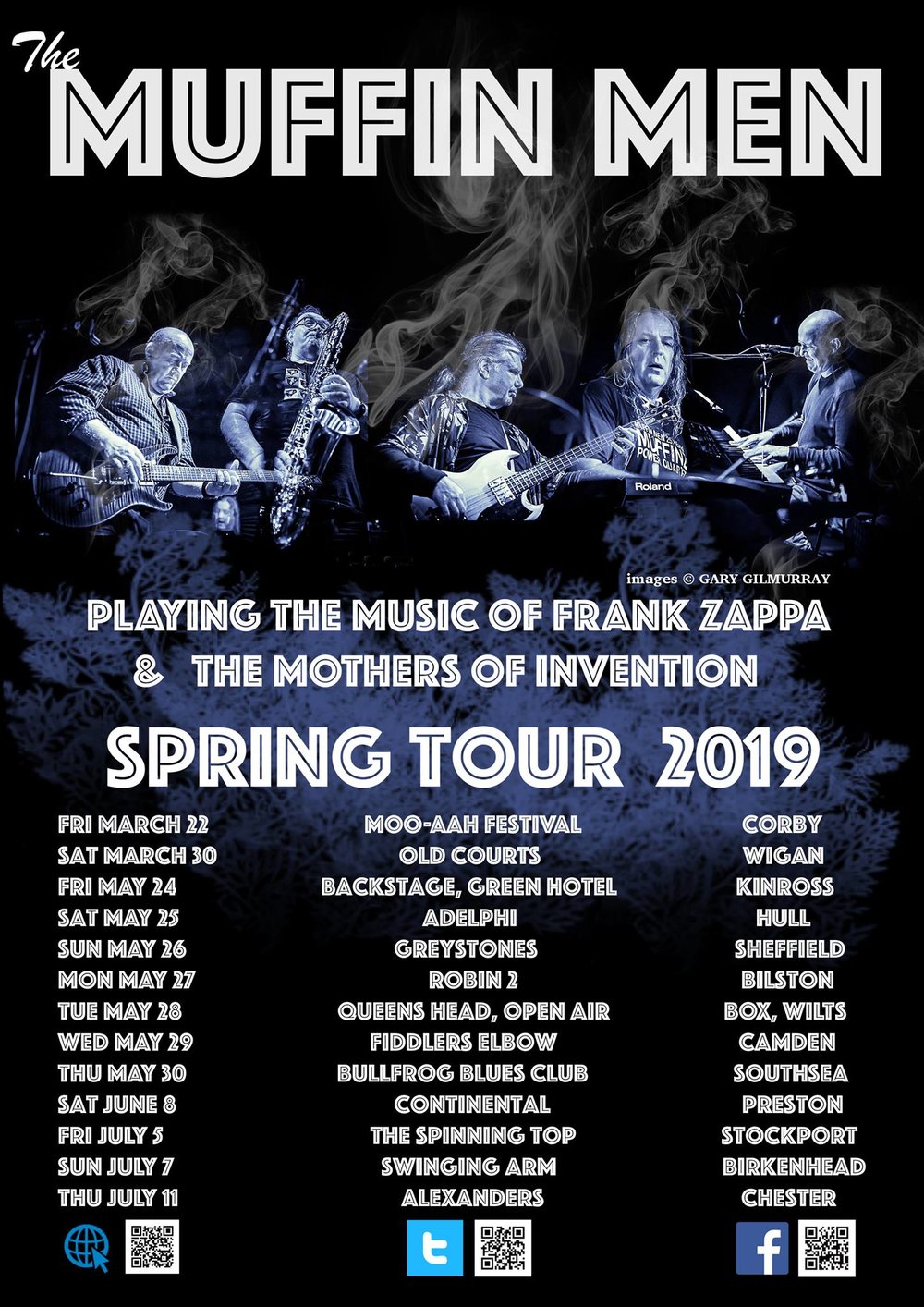 The Muffin Men: 29th year of operation playing Zappa/Mothers
The Muffin Men's  MuffinZ Power Quintet will be at The Fiddler's Elbow on WEDNESDAY 29th MAY - this band is Europe's  top Zappa & The Mothers of Invention  tribute band, and includes Mike Kidson, the  sax player of The Australian Pink Floyd.
It's been 29 years since The Muffin Men's first concert playing the music of Zappa and The Mothers , when they performed at the legendary rock venue "The Black Horse and Rainbow" in Liverpool  on the occasion of Frank Zappa's 50th birthday. 

They've been on the road around Europe ever since, and have played over 2000 dates around Europe, often featuring ex-Zappa alumni. The band play their own arrangements of Zappa material, along with some note-for-note versions of some favourites. 

They've played in venues ranging from from tiny bars to Liverpool Philharmonic Hall and Glastonbury world stage, and Cropredy Festival. They've also released over 20 cds and 4 dvds. 

At least 12 members of Frank Zappa's bands have performed with The Muffin Men over the years. 

In December 2015 The Muffin Men celebrated their 25th Anniversary with  a special 3 hour party gig at Liverpool's world Famous Cavern Club  - it featured 15 past and present members and played to a sell out crowd.... 
ADVANCE TICKETS JUST £8 online -  available   on  www.barkingspider.abelgratis.com - just go to the "ticket's" link on the site. Tickets will also be available on the door..
Check out ............................................................................... 
Wikipedia - en.wikipedia.org/wiki/Muffin_Men
www.facebook.com/groups/144945955537278/?fref=ts
www.youtube.com/user/oldgreygoat/videos

Source: The Fiddler's Elbow website