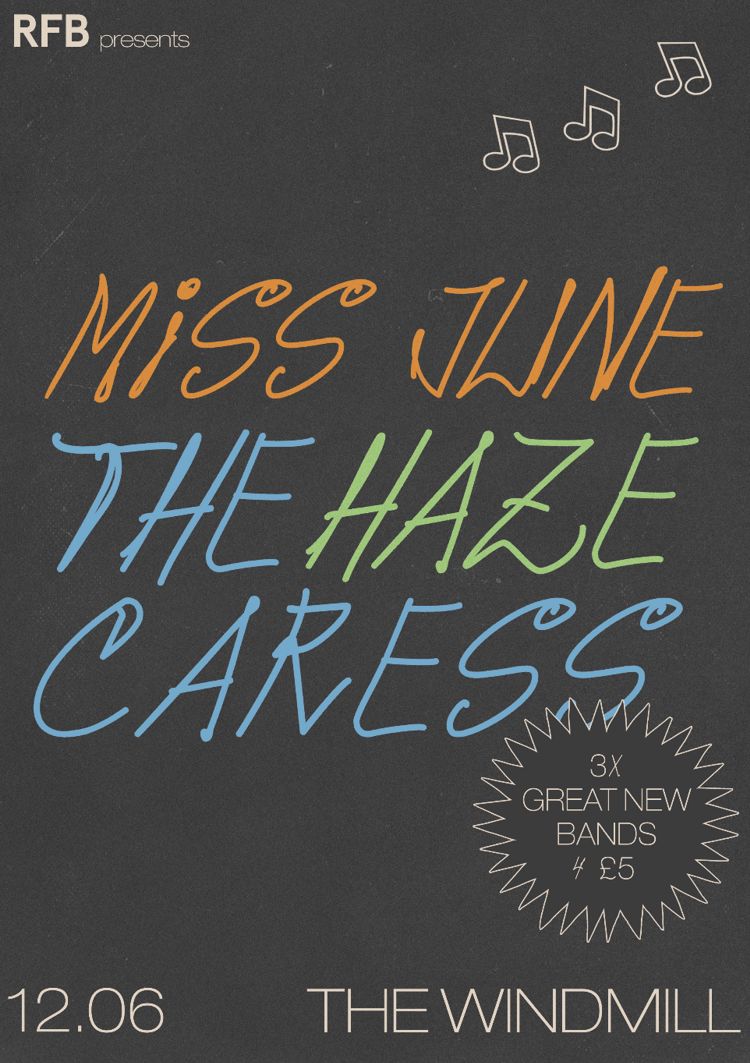 MISS JUNE
Miss June is what happens when angst matures. Raised in the embers of punk rock, Miss June harness jagged, noisy guitars filtered through the unrivalled stage presence of frontperson Annabel Liddell, unafraid, unapologetic and ready to wake up the music scene.
Described as "some unholy union between Sonic Youth and Le Tigre" the NZ four piece, completed by the music school alumni recruited by Liddell – guitarist Jun Park, bass player Chris Marshall and drummer Tom Leggett – has built a reputation for fierce, formidable and head-spinning live shows.
https://www.facebook.com/missjunenz/
HAZE
Birthed out of the boredom of rural village life in Buckinghamshire, Haze now reside in Bristol and make urgent, dissonant music, described as a 'special brand of ramshackle post-punk that's raucous and dripping with irony' by So Young Magazine.
Earlier this month Haze released 'Piochitas', the follow up to the critically acclaimed 2018 single 'St John'. It's a heavy, bass-driven track with acerbic lyrics inspired by Trotsky and his time in Mexico with Frida Kahlo; another step forward from this uncompromising and socially-concious Bristol-based four-piece. The band have set themselves up to have a breakthrough year in 2019 having already played a capacity show at DIY's 'Hello 2019' showcase.
https://www.facebook.com/haze97/
THE CARESS
The Caress are an alternative five-piece based in South East London, creating their own brand of melodrama, inspired by Scott Walker and Phil Spector's wall of sound. Having worked with Eddie Al-Shakarchi (Boy Azooga '1,2, Kung Fu') on a new collection of tracks, they released 'Bruiser' in January with support from 6 Music and BBC Introducing. Their latest offering, 'Oh God (I'm Lonesome)', was self-released in March.
https://www.facebook.com/thecaress/
Source: Windmill Brixton website