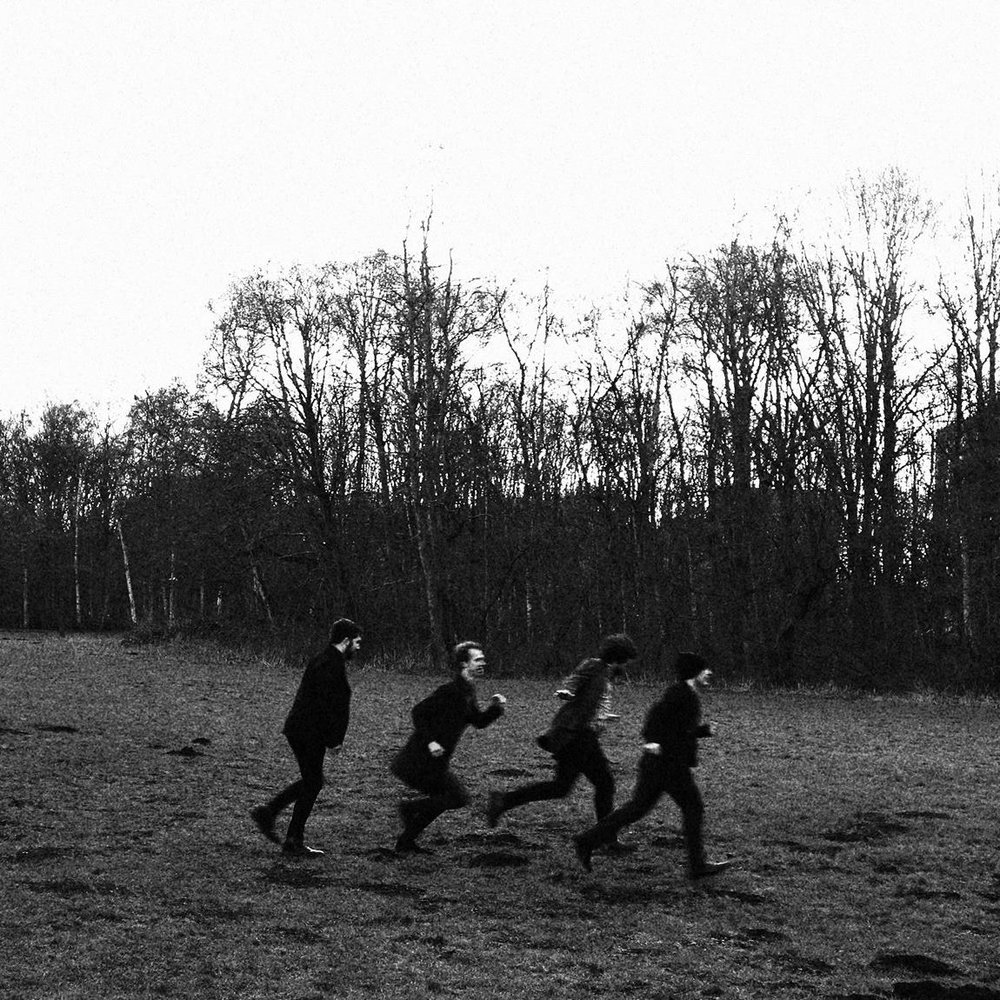 Here comes the weekend (well nearly!) £5 OTD
The New Nostalgia - Post Punk Revival / Brit Rock
ABQ
ABQ are an Indie Rock four piece hailing from Belfast but currently based in London. They are fronted by Paul Shevlin, winner of the BPI / BRIT sponsored 'Next Brit Thing' who provides a distinctive and memorable vocal for this impassioned young band. 
Following their well-received debut single 'Takes So Long' in 2018 they have recently been focused on building a catalogue of anthemic singles to be released throughout in 2019. They have worked with a number of high profile producers and writers including Ben Langmaid (La Roux), Alex Davies (Elliot / Minor Frances / Kodaline) and Ben Mark (Mark Owen / Take That) amongst others. 
Their highly anticipated single, 'Edge of the Earth' was released on 22nd February 2019 on Arnold/Republic of Music.
'Edge of the Earth' is a sing-a-long anthem laden with distinctive distorted bass lines, sparkling guitars and driving drums. It was produced in Stockholm by Mats Valentin (Carpark North / Tiggs Da Author).
Paul Shevlin
Adam Devenney
Kit Grier
James Pollock
Paper Anthem
Joseph Hitchcock has always been inspired in short, furious bursts, so when what he claims was a haunted piano gave him twenty-three impassioned songs, he didn't stop to ask too many questions. The sole songwriting force behind the geographically-confused indie-rock project says that the first twelve songs landed on his 2015 debut—aptly titled By Ghosts—but the remaining eleven sat in agonizing slumber until they were finally birthed in June 2019.
"I always know very early on which songs go where," he explains. "Though all written together, these new tracks felt very unique to a separate journey."
With his new LP entitled To All the Sailors We've Lost, which was recorded on the west coast of the United States before being mixed and mastered in England, Hitchcock seems to have taken the oceanic theme quite literally. "I wanted the different perspectives," he says. "I'm obsessed with the effect geography has on musical style. Painting it with the color of California and then giving it a UK finish was something I thought was cool."
Indeed, although the new album was written in Arkansas yet produced in San Francisco while Hitchcock was living in Seattle, it will be released while he is on sabbatical in Eastern Europe.
Hitchcock, the son of a Blues-singer father and a poet mother, has storytelling in his blood. "I view an album as a movie," he says. "I've been making YouTube shorts of questionable quality for over a decade now, and that bleeds into everything I do." He thinks of songs as scenes in a larger tapestry, though they're never written that way. "I just try to fit the songs I come up with together as cohesively as possible."
After four years of work he is understandably eager to show off what he's been perfecting. "I just hope it resonates. It took so long to get right."
I See Shapes are a five piece band based in Guildford with a simple goal - to write hook laden alt-pop.
Big guitars, pulsating keys, infectious beats, and sing along choruses, I See Shapes have been likened to the Foals and The 1975. Emerging from months of experimentation in the studio, the band are set to release their debut EP in May 2019 followed later in the year by the debut album "Relativism", with live shows in support around the UK.
Source: The Fiddler's Elbow website