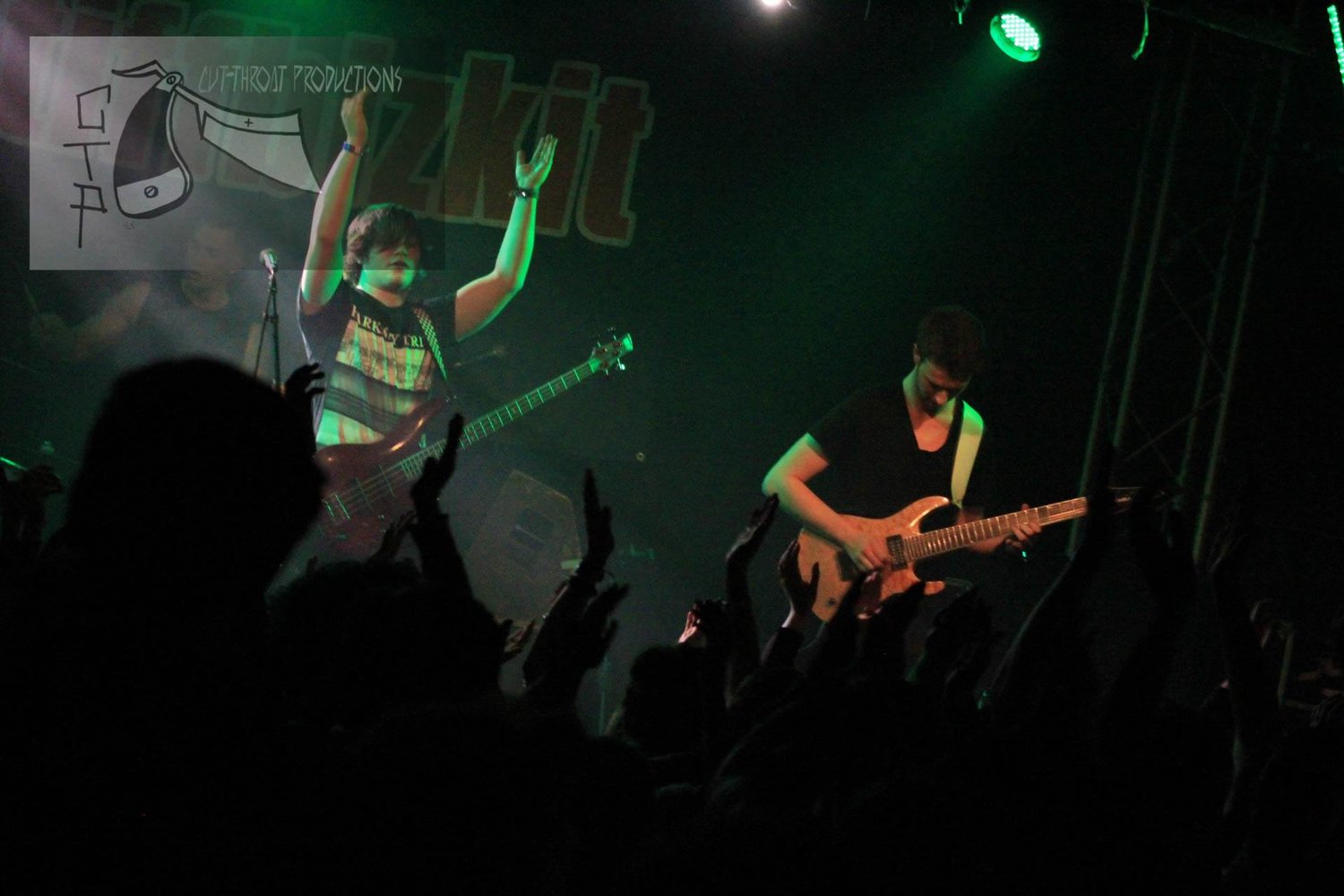 A TRULY BRILLINAT EXPERIENCE AWAITS FOR THIS NIGHT! ONLY £5 OTD
'Prog Metal delivered with panache and finesse' - Dave Gilyeat, BBC Introducing.
'LWF is a melodic progressive metal band with soaring melodies and enough odd rhythms and cool licks to keep the music nerds like myself entertained' - Technical Music Review.
'If you are playing 'Zero Won' in the car, be careful of the accelerator because this song will get your adrenaline pumping. But whatever you do, play it loud. Every time' - Down The Front Media.
JH Norris // Lead Vocals, Bass GuitarHarry Lingard-Bright // Lead GuitarPaul Heavey // Guitar, VocalsDec Doran // Drums
Combining intricate riffs and furious rhythms with anthemic, cascading vocals, LestWeForget's unique brand of progressive metal synthesises those two most disparate of things - the complex and the catchy.
The band's innovative sound derives from juxtaposition. This exists in the dialogue between JH Norris's vocals and Harry Lingard-Bright's soaring lead lines, and in the connection between Paul Heavey's driving guitar riffs and Dec Doran's fierce percussive cadences.
Praised especially by BBC Introducing's Dave Gilyeat, LestWeForget's 2017 release 'Sweet Serenity' showcased the band's affinity for a technical riff alongside a melodic, stadium-filling vocal line, and can be listened to on Spotify (https://open.spotify.com/artist/6KPIJI6cEqz1R9vbicZRGk?si=FAYyAIruSn6kqA8TwDmv-g) alongside their wider back catalogue.
LestWeForget's brand new single, 'Zero Won', is the most emphatic manifesto of their style to date - it has already garnered a multitude of plaudits through a variety of publications and media.
They have sold out the 02 Academy 2 in Oxford, and have performed at prestigious live venues across the country, including The Fleece in Bristol, which hosted the band for a show in which they were the headlining touring act. 

LestWeForget continue to work as an exciting and inventive force in the UK scene.
MAZIAC

Maziac is a progressive metal/alternative rock three-piece based in London who will be releasing their debut album 'Forged' on 5th July 2018. The album was mixed and mastered by Justin Hill – renowned producer and former vocalist of the pioneering progressive metal band SikTh.

Watch the video for album opening track Symptomatic on YouTube: https://www.youtube.com/watch?v=Sf5FhLBNNys

Listen to the second track Escapism on Spotify:
https://open.spotify.com/album/15S7ylwZzaEL1PjghHuUOA
The Blues Stompers, Blues band from south of Spain bringing you the best Blues from Delta, Chicago, Memphis and much more. Vintage Blues Band From Fuengirola in the South of Spain bringing you authentic blues and roots.
Versa are a UK based Alternative Rock band from Guildford, Surrey. 'Act Natural' out 17/05/19.
Source: The Fiddler's Elbow website