Tuesday 25th June 2019 - 8pm - 11pm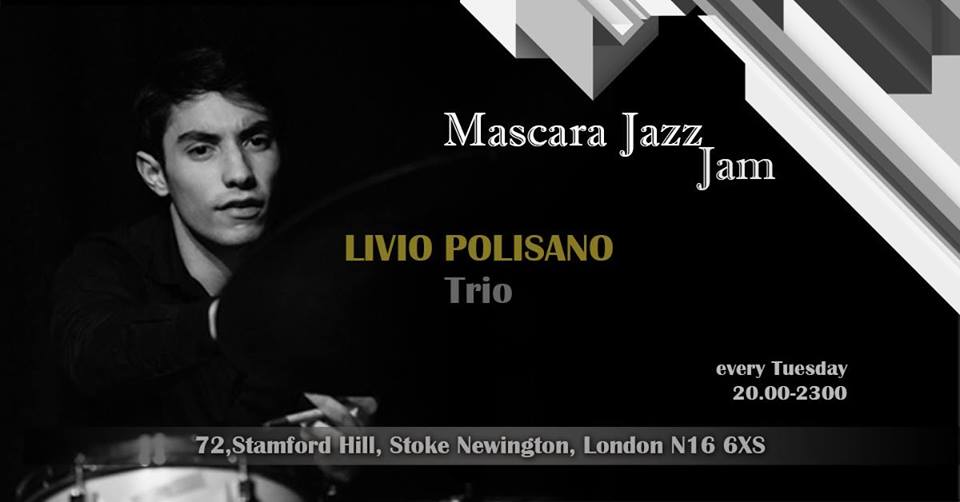 Mascara Jazz jam, every Tuesday from 8 pm to 11 pm.
Each week consists of rotating guest musicians backed by host and resident drummer, Livio Polisano. Come and join us to check out and play with some of the best jazz players in the London scene.
This venue is a great place to hang and to meet new and old friends! It has a full bar with very reasonable prices.
Hope to see (and hear) you every Tuesday!
FREE ENTRY
Source: Mascara Bar website